Infuse some vintage charm into your style with a pair of old fashioned eyeglasses. Thanks to a steady hipster subculture influence, thrift shopping and vintage fashion are now immensely popular. Old school cool is easier to achieve than ever, with a fantastic range of accessories available to boost your style with a relaxed, retro vibe. Never mind wearing your granddad's clothes, instead look incredible by wearing his old fashioned eyeglasses.
There are many styles of old fashioned eyeglasses to choose from. Why not try some of these classics:
Vintage Old Fashioned Eyeglasses
Aviators
A true grandad style that has been around since the 1930s, aviators have a classic profile that suits many different face shapes. These iconic frames are a classic, and regardless of whether you are old or young they immediately add some instant cool to your outfit. The great thing about aviators is that they are a perfect fit for both men and women. Our catalogs for masculine aviator eyeglasses and stylish feminine aviator eyeglasses can attest to that.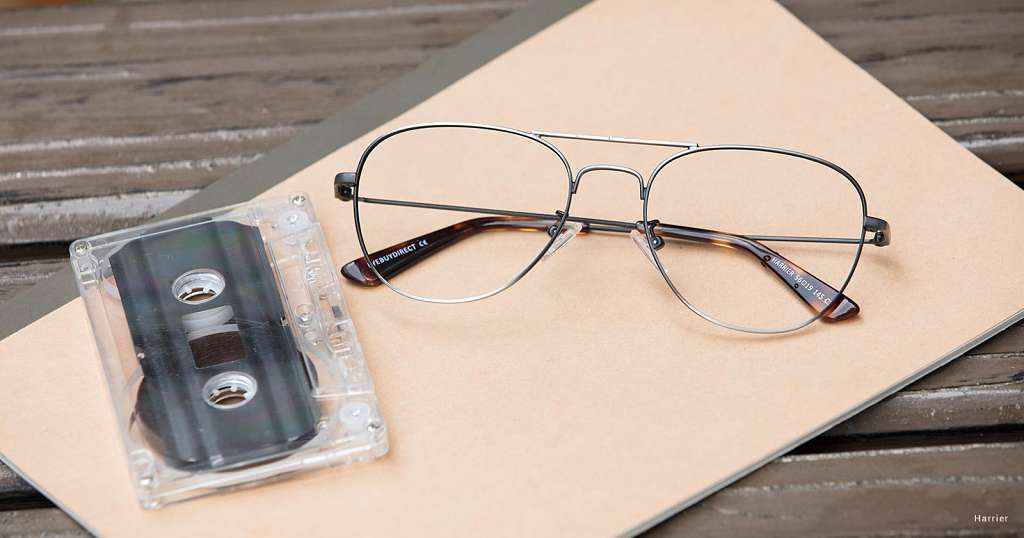 Harrier, in Gunmetal
Browline
Browline glasses are thicker at the top, framing the wearer's eyes and emphasising the browline. Popular in the 1960s, they have been brought back into modern fashion by popular TV shows such as Madmen, which oozes style and sophistication. They often have a heavier plastic rim at the top of the frame, and a lighter metal rim around the sides and bottom. This is another unisex style of old fashioned eye glasses that can make anyone look ready to do business.
Horn-rimmed glasses
Whilst originally this style of eyewear was made from actual horn or tortoiseshell, horn-rimmed glasses are now made from plastic in a seamless imitation of the traditional materials. These glasses are bold. They make a statement, and do not shy away from the limelight.  
Old Fashioned Rimless Eyeglass Frames
Rimless Glasses
Old fashioned rimless eyeglass frames are subtle and universally flattering. These stunners usually have slim metal arms and nose-bridge, making them lightweight and unobtrusive. This style of vintage glasses was particularly popular in the 1970s, and with retro being so popular now they are back with a bang.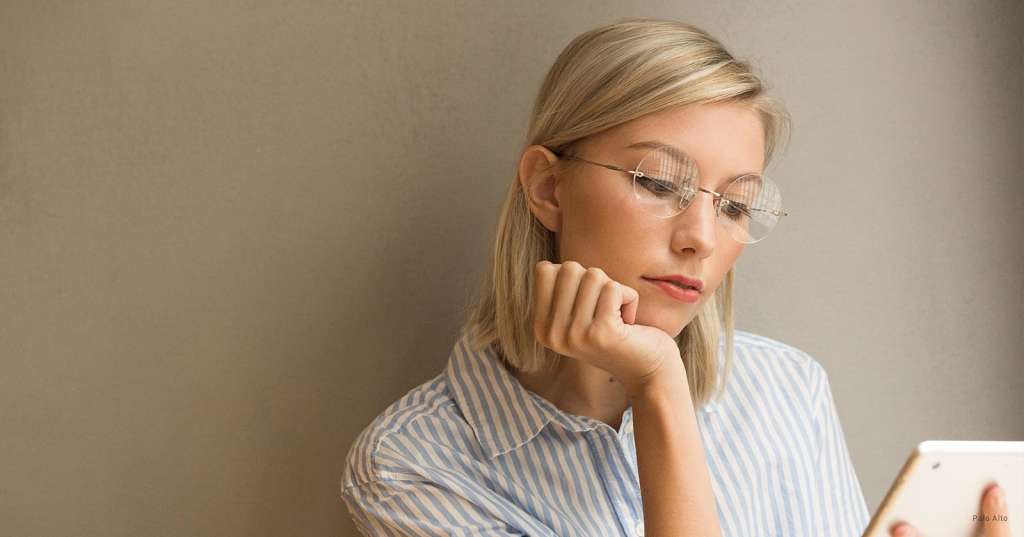 Palo Alto, in Silver
Round glasses
Rimless round glasses are quirky, and particularly flattering for those with square jaws and strong features. The round lenses complement and balance the face, and can be kept small for a traditional intellectual look, or expanded for a modern, geeky vibe. Metal frames on round glasses traditionally come in silver or gold, but there are now a wider variety of shades, such jet black metal and pinkish rose gold.
Tinted lenses
From John Lennon's famous blue spectacles to daring 90's lenses in yellows and pinks, colored lenses are a fantastic way to really up your street cred with a pair of glasses that makes you stand out from the crowd. Rimless glasses with colored lenses have the added benefit of helping to filter harsh light and can be perfect for those who need to work in front of a computer screen. Fashionable, and functional!
With so many styles of old fashioned eyeglasses to choose from, you really have no excuse not to try a pair for size! Check out our range of stylish glasses here to find the perfect frames for you.