Get smart: The greatest hip hop legends of our time did more than just immaculately craft rhymes all day. Believe it or not, in the realm of hip hop culture separating the fashion from the music is a sin. Hip hop glasses played a big part in how our favorite artists expressed their unique on-stage personas and off-stage identities, and in the golden age of rap lyricism — the right pair of spectacles could mean a lot.  
Hip Hop Glasses from De La Soul to Nas
As one of the genre's hottest, hip hop icon Nas is a big pro-aviators kind of guy. From interviews, to music videos, to the club, you could probably spot him sporting a pair of these metal wire classics. Inspired by those vintage beauties, we've got Harrier: A silver aviator frame with big lenses — and even bigger personality.
De La Soul's impeccable style also influenced the rap world's interpretation of fashion. In a landscape of Cazlo glasses and jet black tracksuits, the standout rap trio came into the game with just one mantra: "Hey, just be yourself." MC Posdunos' hip hop glasses in particular became an icon of the jazz rap movement. His big round frames are similar to Daydream in particular.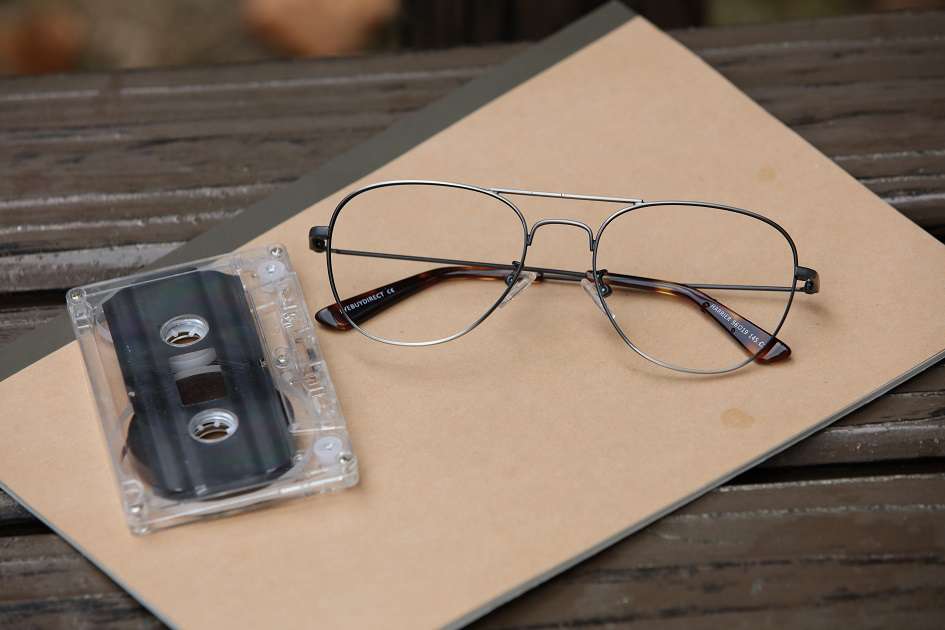 Harrier, in Gunmetal
Hip Hop Glasses of the Current Day
With the debut of Kanye West's most famous projects, the hip hop game changed completely. The more chill, down-to-earth age of backpack rapping and nerdcore had begun… and with that shift, the hip hop glasses we began to see in magazines changed as well.
Lupe Fiasco's unique blend of skater culture and rap introduced a whole new element of fashion into hip hop culture. His thick black rims were reminiscent of what used to be considered "nerdy", but his strength of character took that negative connotation and flipped it on its head.  Thanks to him, frames like Hubris are more popular than ever.
Hip hop icons are fashion icons now. Tyler the Creator and Kendrick Lamar have been influencing modern style with their tasteful outfits, so you can bet that their tastes will bleed into mainstream trends. Now more than ever, it's important to keep an eye out for the hip hop glasses of tomorrow — you can bet that we will at Eyebuydirect.