It's back. The Victoria's Secret Fashion Show returns for another show-stopping showcase of this season's most fabulous lingerie.
Who doesn't love the holidays? Family, friends, food, fun… the list goes on. But don't forget the holiday season also features one of the biggest fashion events of the year – The Victoria's Secret Fashion Show. Supermodels from around the world, international music artists and the hottest A-list celebs all come together for a truly unforgettable evening.
Paris was chosen as the home of this year's show, exhibiting another jaw-dropping set of designs from the VS team. The different themes for each runway on this year's catwalk were: The Road Ahead, Secret Angel, Mountain Romance, Bright Night Angel, Dark Angel and Pink Nation. Some of the outfits are a little out there for us, but we've come up with perfecting pairings for our favorite looks.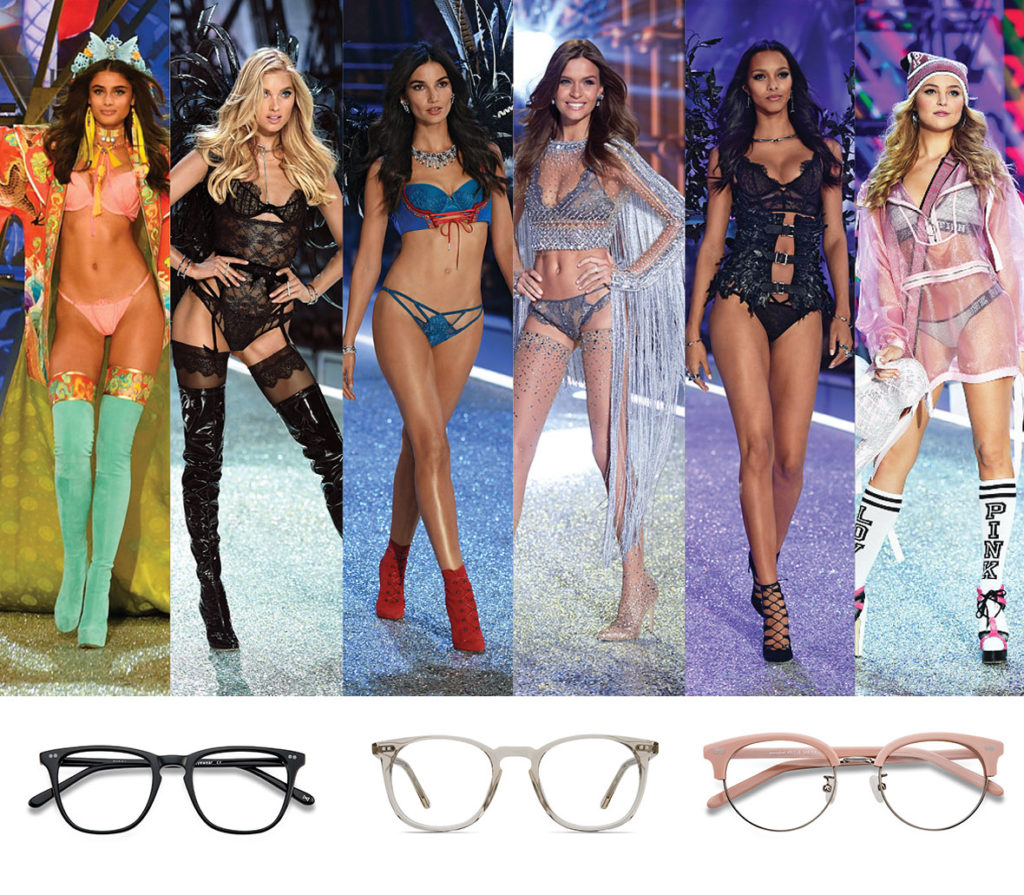 (Image: Victoria's Secret. Frames: Exposure, Shade & Annabel Eyeglasses)
Lady GaGa, The Weekend and Bruno Mars performed at this year's show, bringing the house down whilst surrounded by our favorite angels. Angel alumni Adriana Lima, Lily Aldridge, and Alessandra Ambrosio strutted their stuff in classic supermodel style, whilst new Moms Candice Swanepoel and Behati Prinsloo sat this year out to take care of their little ones. A notable new appearance was made from last year's new girl, Gigi Hadid's sister, Bella.
The 2016 Fantasy Bra was modeled by Jasmine Tookes, costing a whopping $3,000,000! The emerald green creation wasn't this year's only expensive, bejeweled garment. Lady GaGa's hat, designed by Gladys Tamez, was valued at $1,000,000 and was chosen in homage to the brand's annual gem encrusted lingerie set.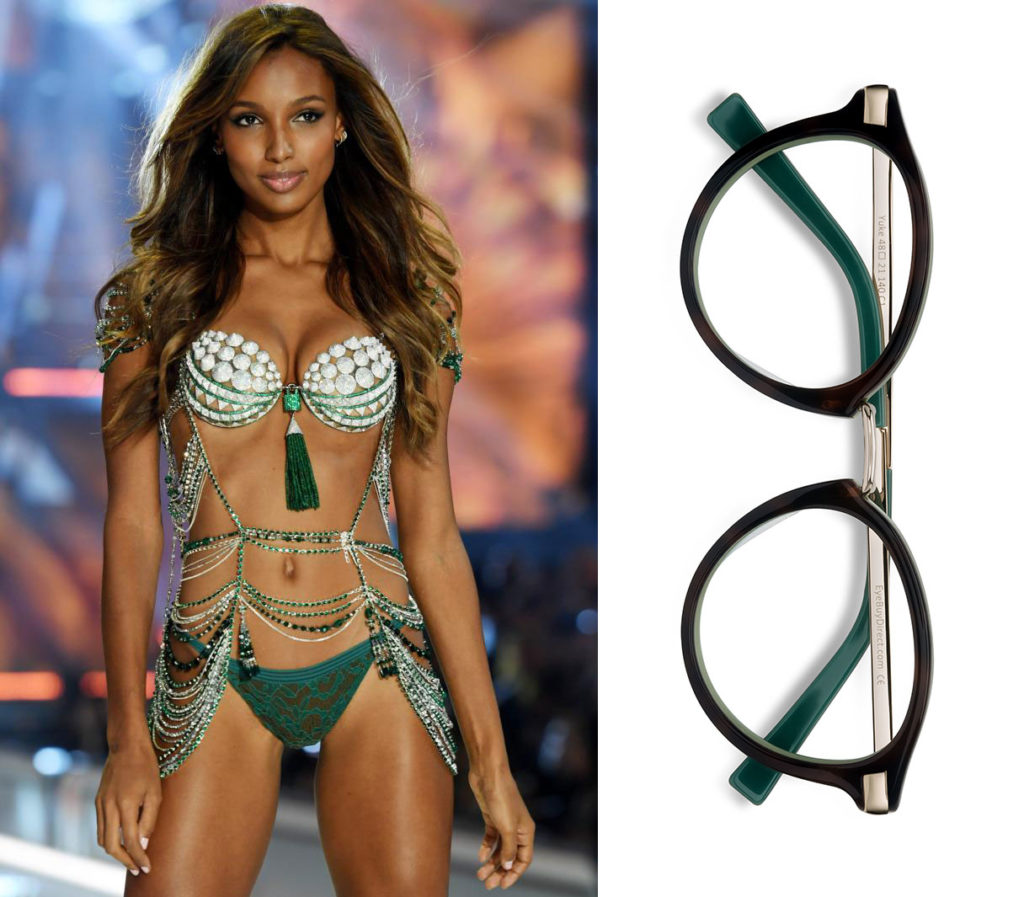 (Image: Victoria's Secret. Yuke Eyeglasses)
We love everything to do with the VS world, but this holiday season why let your lingerie have all the fun? The easiest way to go from holiday meal to fabulous party is to change up your eyewear. We also have our Get Unwrapped holiday offer series running, so you have less excuse to not look your most fabulous this festive season.
Show off those wings, 
Tom