It's official.
The long anticipated live-action retelling of everyone's favorite Disney Princess movie is in cinemas today!
Whether you're an out-and-proud Disney fanatic or you're still telling people you're too cool for kid's movies then secretly watching them on your own to relive your childhood, we wanted to celebrate Disney's latest release in EBD style (classic us). She's either a quiet town girl or the Belle of the ball, but we've been fantasizing about frames for one of Disney's most iconic Princesses.
For those who can't remember: 
The beginning of the story (…you could say once upon a time) depicts Belle as a beautiful but quaint bookworm who is misunderstood by those around her. Her humble beginnings and simple blue dress lend themselves to a simple but stylish frame that's a good go-to for the days you want to escape into your favorite novel. Our Closer frame in bronze complements the soft blue of our budding heroin's outfit, and would give her perfect 20/20 vision when she needs to make a quick get away from Gaston!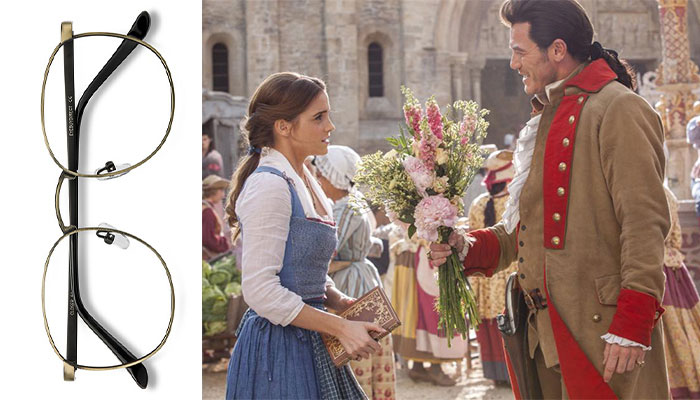 Image: Disney. Frames: Closer Eyeglasses
One of the most memorable scenes in Disney history, as well as one of the most memorable dresses naturally deserves a frame to remember. Our Aura frames give just that. With the clear colors glinting around the ballroom, as Belle and the Beast dance to a Tale as old as time, we'd love to think she'd be wearing matte champagne to complement, or Celeste to contrast, the unforgettable golden gown.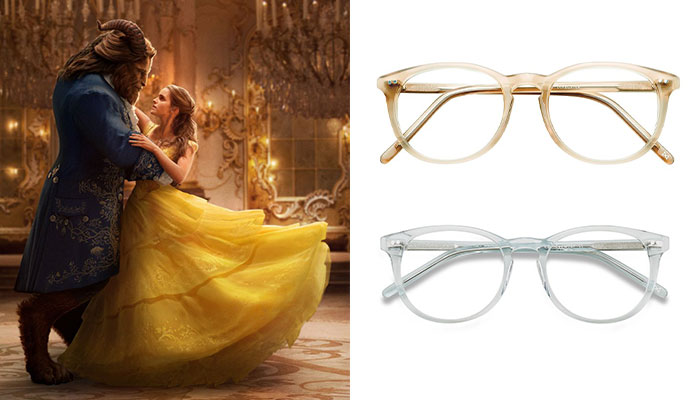 Image: Disney. Frames: Aura Eyeglasses in Matte Champagne and Celeste 
This tale may be as old as time, but we can't wait to relive the magic we grew up with. The original movie was released in 1991(!?) so if you have any other weekend plans than seeing the 2017 version, you should have a long, hard look in the magic mirror. Let us know what you think about the film on our social media platforms!
Stay enchanted, 
Tom