It's that time of year again people!
We're kicking off festival season with our Coachella packing list to help you make the most of your time at EBD's favorite festival.
Every year we wait for the long anticipated return of one of the most popular music festivals of the 21st century—Coachella. Two weekends of music, fashion, fun and a flood of A-list celebrity festival goers. You really can't afford not to look your best. Packing the essentials is crucial to making the most of your time there and expressing your style the only way you can at Coachella. In other words, go fashion or go home. Keep reading to find out what we're packing and what you should tick off your list too!
EyeBuyDirect Sunglasses
There are no prizes for guessing it gets hot and sunny in the desert. But why not battle the sun in style with your favorite pair of EyeBuyDirect Sunglasses. We have sunglasses for coachella to suit every style, and with pair starting at $19, you can get shades to match all of your carefully curated outfits. We offer both prescription sunglasses and non-prescription sunglasses. You can also select mirrored lenses or polarized lenses in the order process to create the perfect pair for you. Our RFLKT brand has our most fashionable frames so don't forget to check RFLKT Sunwear too!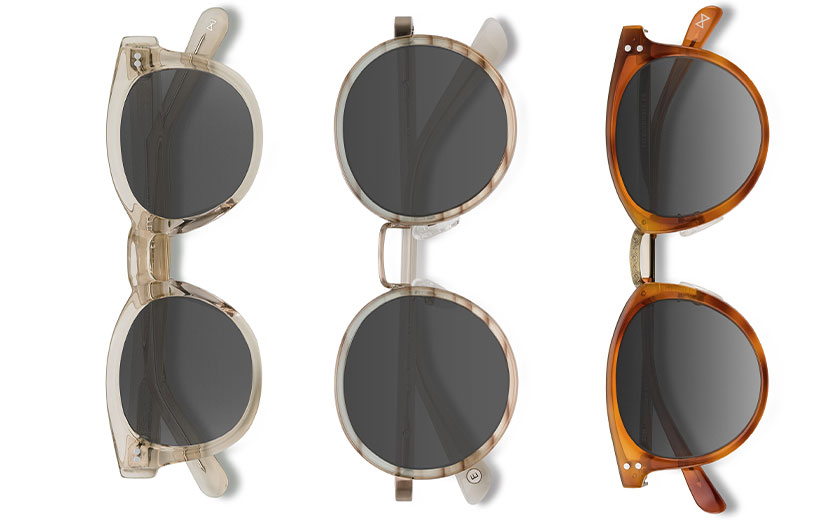 Frames: Horizon in champagne, Bounce in Brown Striped, Sun Nostalgia in cinnamon
SPF
This is a no brainer. You'll be outside, in the sun, and you should probably be wearing it already anyway! Keep your skin protected from harmful UV rays, just like our sunglasses protect your eyes.
Bellroy All-Conditions Essentials Pocket
The easiest way to keep all your important items together in one weatherproof place is to go for Bellroy's All-Conditions Essentials Pocket. With room for 4 – 12+ cards, your passport, iPhone 7/7 Plus (or similar), and a pen, this handy organized pocket also boasts 5 internal pockets for coins, keys, folded bills and cables. What more could you need? It even comes in a selection of waterproof colors and materials with a YKK water-resistant zip so you have the peace of mind that all your valuables won't even be affected by water damage. Marry style with smarts and get your hands on one here. Don't forget to check out Bellroy's other great products too!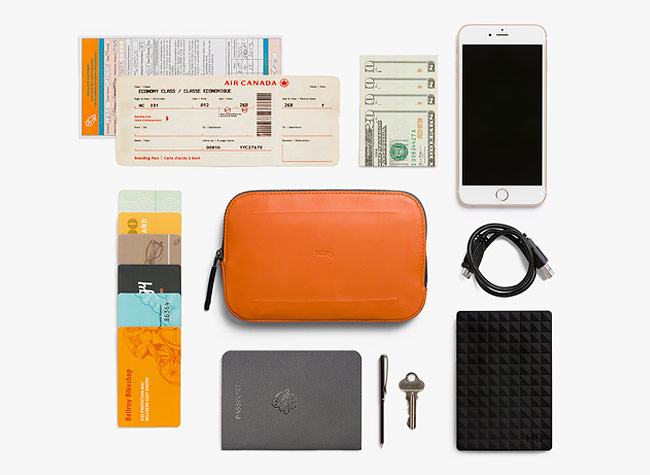 Emergency 
Bandanna
Seasoned professionals and Coachella alumni will tell you that this should absolutely be at the top of your list. Getting a glamorous, candid shot for Instagram is one thing, but in between photo ops and selfies you're probably going to get a large amount of sand and desert dust all up in your face. Not cool. A bandanna is the perfect accessory to have on you in case a sudden wind picks up and threatens to have you chewing sand for the headline acts.
So that's it. Don't forget to pack our Coachella essentials in and amongst your feather headdress, hologram beanie, and flash tattoos. And packing doesn't have to be something to dread. Check out our Coachella playlist to get you in the mood for arguably two of the year's best weekends (if you weren't lucky enough to snag a ticket this year, it can help with FOMO too!)
…Post-Coachella-Blues Lifehack
 Now you're back to normal life and no longer have the chance of bumping into a Kardashian or unofficial Coachella Queen, Vanessa Hudgens, you'll have pictures to edit. There's also blogs to write, content to post, and websites to check to see if you've made it into the street style headlines. All of these digital devices can negatively affect our sight and eyes. To combat these effects, order yourself a pair of our Digital Screen Protection Glasses, and save your eyes from harm in style. 
Enjoy the weekend, 
Tom