EyeBuyDirect is thrilled to announce that we are now proud partners of the Chicago Cubs! The new collaboration fuels our passion for craftsmanship and answers every fan's greatest impulse: to never miss a moment. Whether it's a genius play or the roar of the crowd, Cubs fans around the world thrive and live for the present — and with the right eyewear, they see it all in HD.
"When it comes to the Game, Cubs fans never miss a detail. In the workshop, neither do we."
To kick off the partnership, we're showing our Cubs pride with a selection of eyewear frames that echo the team's faithful colors: Red, White, and Blue! They're the perfect match for your North cap or jersey, and take your fan gear loadout to a whole new level. Check them out here!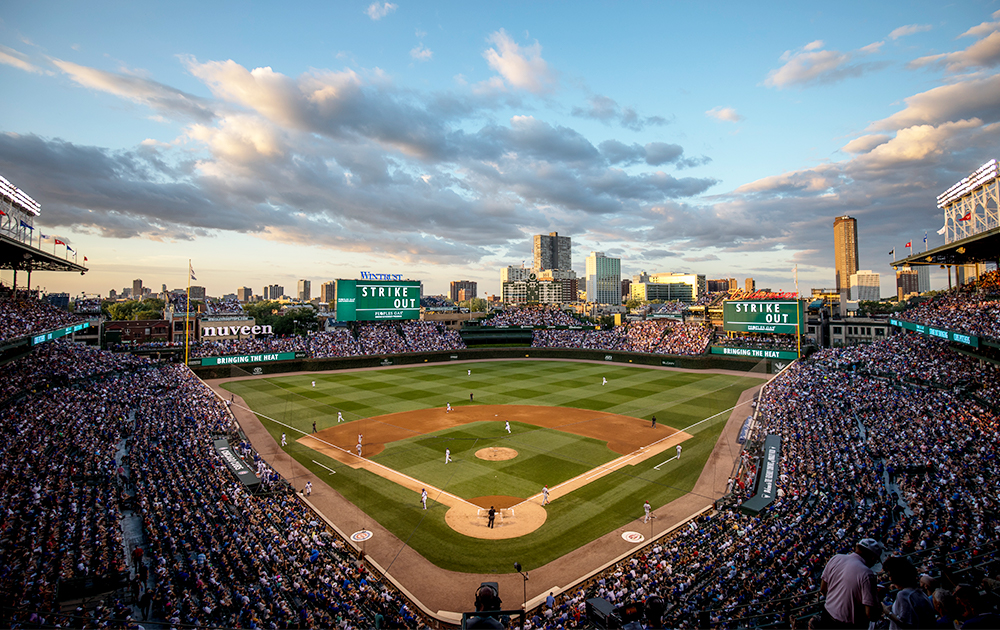 We'll also be present on the homeplate banners at Wrigley Field — home to some of the world's greatest fans and players. Keep a lookout for us!
"Cubs fans are some of the most passionate in the world, and we want them to see every detail of the game they love,"  says Miguel Ramos, Director of Marketing for EyeBuyDirect. "See you out there, North Sider fans! And don't forget: Everybody In."