King James II (And also VII) is most famous for being deposed in the 1688 'Glorious Revolution' which brought parliamentarism and the famous 'Bill of rights'.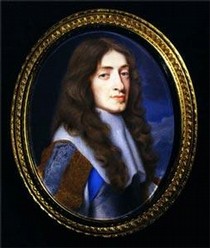 He is also said to be the original owner of this beautiful eyeglasses and case made of Turtle shell, glass and silver.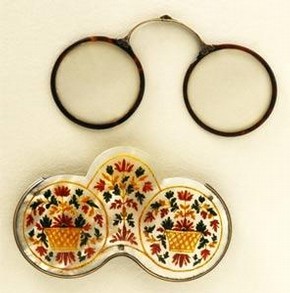 The Victoria & Albert Museum tell a fascinating story of the passing on of this object from person to person over hundreds of years starting with the son of King James the second, also called king James and known as 'The Pretender'.
The pretender lived in Rome, after his fathers forced exile. Among his followers there was a Colonel named John Hay of Cromling who was married to Mrs Margery Murray with whom, it is said, the Pretender had "lived upon the most intimate of terms', implying she was his mistress. For his loyalty the Pretender gave Colonel Hay the title of Earl of Inverness.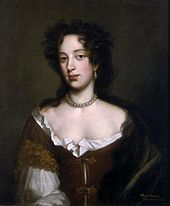 The Victoria & Albert Museum continue the tale of the eyeglasses (And case…) ' After Colonel Hay's death 'Mrs Murray, alias Mrs Hay, alias Lady Inverness' lived in Avignon in the south of France, where she was visited in 1756 by Viscountess Dow Primrose. Mrs Hay gave the case to the Viscountess, who in 1770 gave it to her 'Faithful and Dutyful Servant' William Walker"