Her Crush is all about how your frames make you feel. At EyeBuyDirect, we want our glasses to make her feel confident, stylish, and timeless, with a unique colors and patterns for anyone. These sandy brown frames pair the timeless round shape with a modern keyhole nose bridge and double stud accents.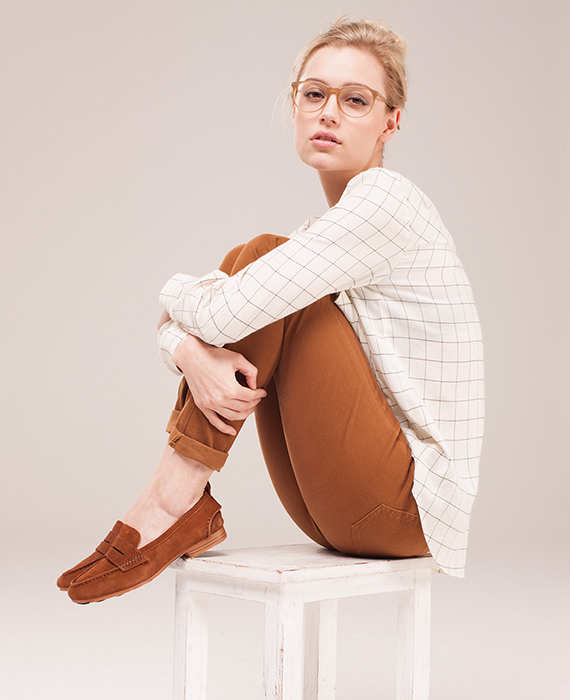 The natural sandy color of Fiction flatters both blondes and brunettes. These frames are delicate enough to compliment bold looks like round eyes and red lips, yet daring enough to highlight understated features, complimenting outfits with navy blues and chestnut browns. Pair these frames with chunky earrings or necklaces for added volume.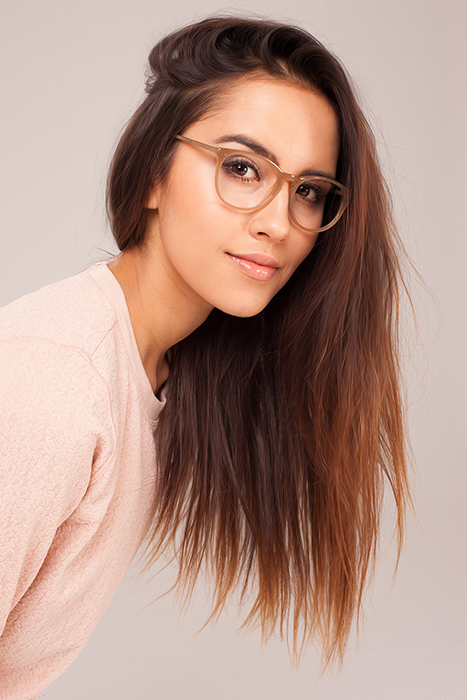 The name of these frames spawned from a song by a band we at have been crushing on for years. The XX is an indie pop band from London known for their soothing yet electric music. Their mellow and minimal tones serve as muses for the EBD team in making delicate, yet sturdy, eyeglasses for a subtle style. We loved the lyric from their song Fiction "Mistaken for a vision, something of my own creation." Our Fiction frames are quite literally a vision. We highly recommend the song, and the frames. Shop Fiction from Her Crush Collection.