You should never judge a book by its cover, but when it comes to funky reading glasses, first impressions are everything. Like all bestsellers, fun reading glasses should be interesting, unique, and tell a great story. Reading is one of the most relaxing pastimes, but your eyewear doesn't need to be lowkey. A range of designs, shapes, and sizes mean you can still show your funky side while diving into your next novel.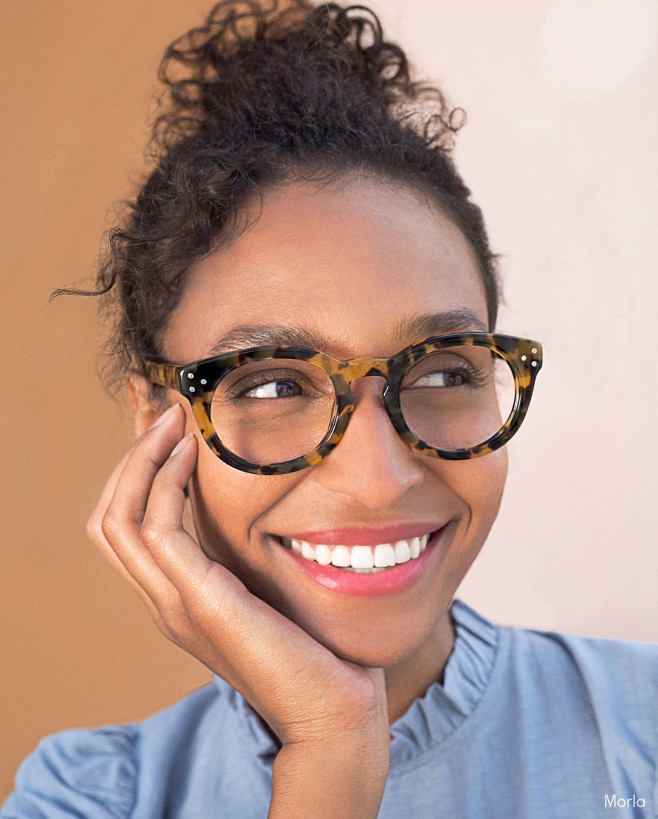 Men and women's reading glasses
With more of us working from home than ever and screen time through the roof, books are a great source of inspiration away from the computer. But you still need to look after your eyes and if you require reading glasses then why not jazz it up and go for something out of the ordinary?
Quirky and cool, funky reading glasses frames come in all different styles for men and women offering the ultimate geek chic vibe. There's no reason why you shouldn't keep your women's reading glasses funky and men's styles standing out as you focus on the page.
Stylish-but-fun reading glasses
Reading should be fun and in our book, the more flair your frames have, the better. Whether you go for rectangular, round, oval, or aviator eyewear — shapes and details make all the difference.
Plus, funky reading frames aren't just for books — progressive reading glasses can be worn whenever. All great stories should begin with a pair of unique reading glasses, so start your next chapter with Eyebuydirect and bookmark all your favorite styles on your wishlist today.