Happy Healthy Vision Month, from EyeBuyDirect!
Every May, the EBD team likes to step back and take a moment to contemplate some important questions. Questions like: "What kind of problems do we want to tackle in the world?", "why is it important that we try to help?", and "how are we going to make change happen?" This little tradition helps remind ourselves why we do what we do, and better yet: brings our motivations as a team and family together.
This month, we'd like to tackle the issue of digital eye fatigue. That is, the unique eye fatigue caused by long term exposure to the digital screens on our phones, televisions, and computers.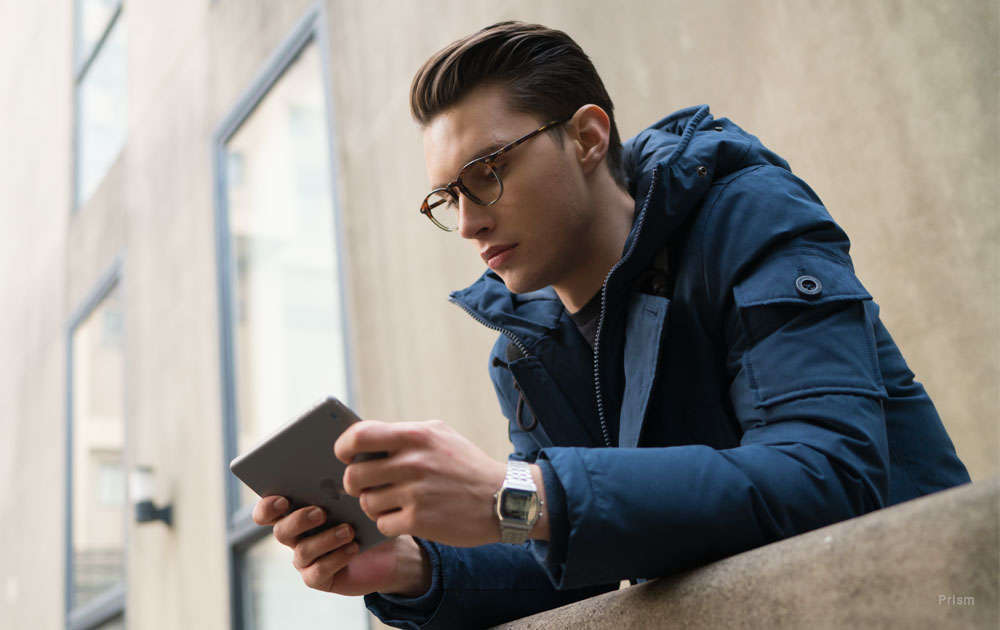 Prism, in Cafe Glace
After surveying over 1000 different people in the U.S, here's what we know:
We spend a lot of time looking at digital screens
• 72% say they spend 4 or more hours a day looking at a digital screen
• 200 people say viewing a digital screen is the first thing they do when they wake up
• 250 people say viewing a digital screen is the last thing they do before they go to sleep
Not enough people know about digital eyestrain
• Only 3 in 5 people were aware that the light emitted from digital screens could create harmful effects
• Less than 10% of people were aware of how to combat it
So what can we do about it?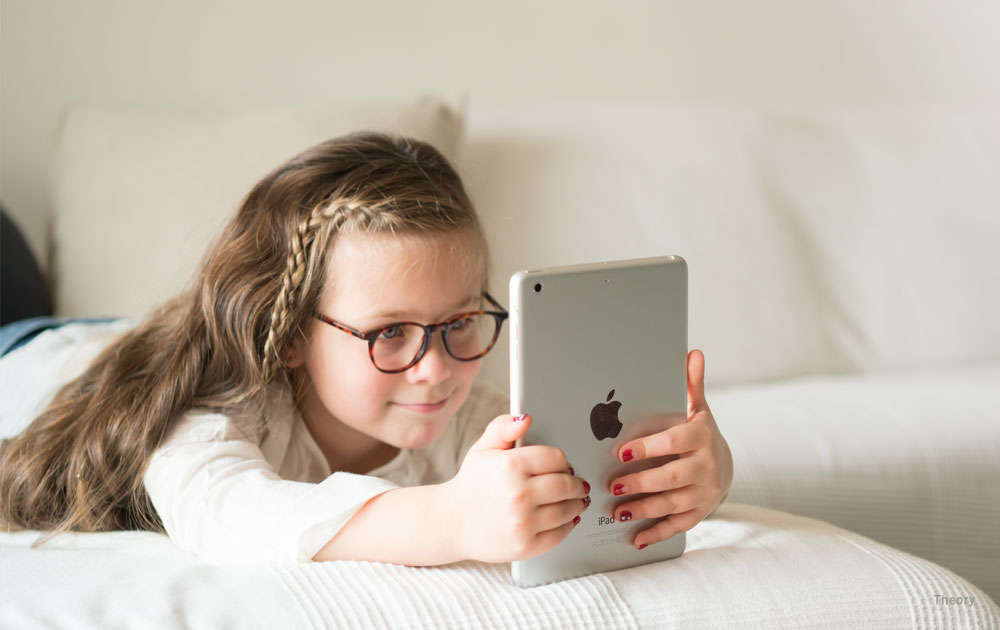 Theory, in Warm Tortoise
Long-term exposure to screen light can have some intense serious side effects. Headaches, disorientation, and loss of sleep are just the start of it. A pair of affordable digital protection glasses can help keep your vision healthy and focused. This lens option is equipped with a special coating that helps filter out blue light.
This Healthy Vision Month, EyeBuyDirect invites you to take one extra step in protecting your eyes. By equipping yourself with digital protection glasses, you can preemptively avoid the many side effects of prolonged digital screen use.
Love,
The EyeBuyDirect Team