Goggles play a vital role in keeping your eyes safe. There are several situations in which goggles may be considered necessary for complete protection. In this blog, you'll learn more about goggles, including all different types, from safety goggles to sports goggles.
What Are Goggle Glasses?
Goggles are intended to protect the user from any kind of hazard that could occur. These are typically suction-fitted to the eye and secured with a strap that wraps around the back of the head, and they're usually enclosed to protect the area surrounding the eye from particles, water, or chemicals as well as infection-causing bacteria, viruses, and fungi.
There are different varieties of goggles for specific tasks, and these are made to the specifications provided by the patient's eye care specialist and designed to meet their needs. They can be used in the medical and sports industries, as well as chemists, welders, and construction workers who must protect their eyes from hazardous substances while working in confined spaces.
Why Do People Wear Goggle Glasses?
If you participate in a range of sports activities, such as swimming, cycling, skiing, or other outdoor physical activities, then wearing goggles is really important. Wearing sports goggle glasses is not only an essential safety precaution, but it also helps avoid the sun's glare and shields your eyes from physical contact or flying objects. Goggles are also used when riding motorbikes, hiking, climbing, biking, and other home improvement projects such as painting or using power tools.
For those who are concerned about workplace safety, it's necessary to use protective eyewear whenever you're dealing with flying debris. That's why, for example, surgeons in a medical center will always wear some form of eye goggles during surgery to protect them from bodily fluid that might otherwise enter their eyes during an operation.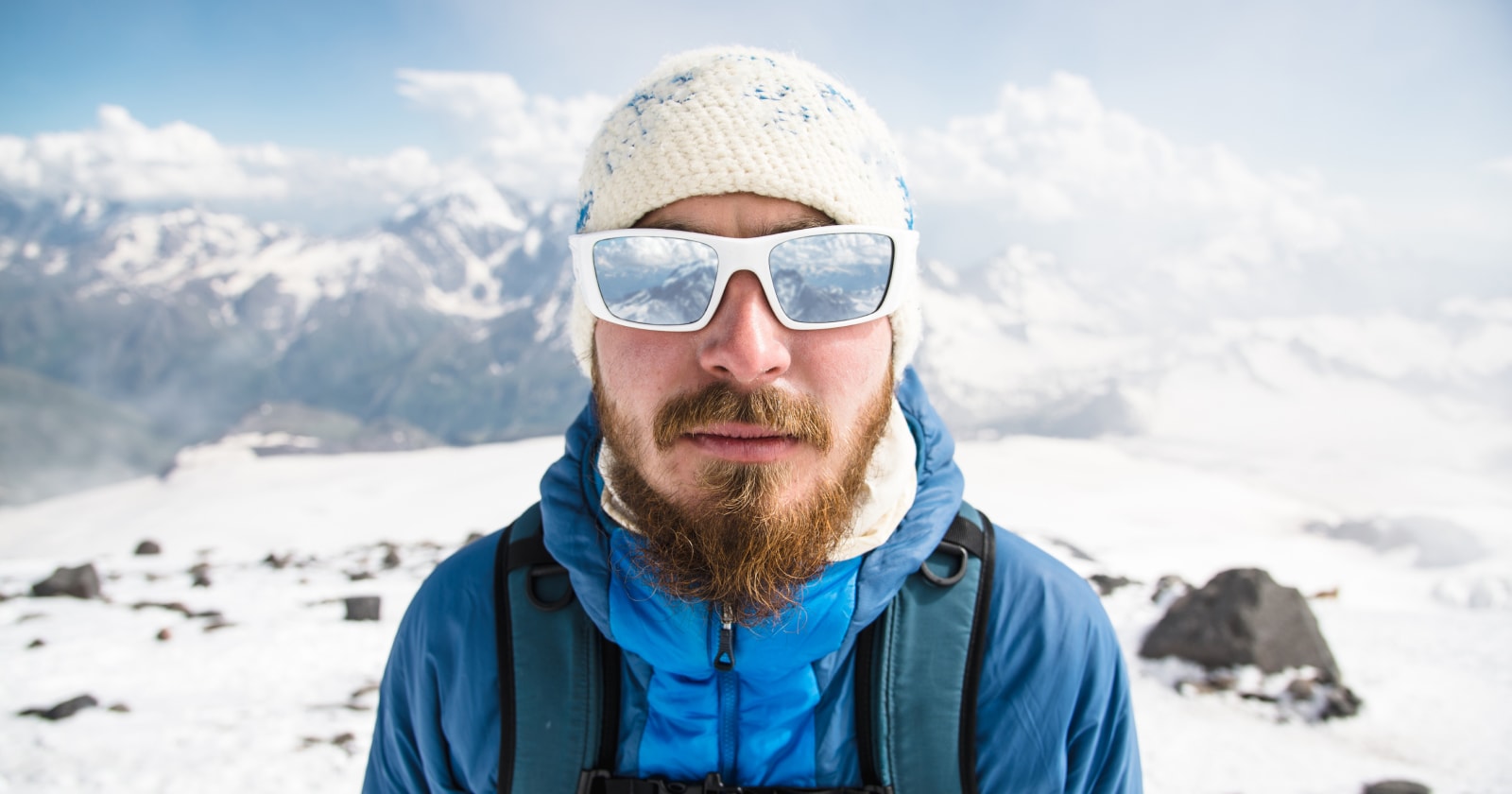 Safety Goggles vs Safety Glasses: What's The Difference?
There are key differences between safety goggles and safety glasses when it comes to their offer of protection. Goggles provide complete eye protection, whereas safety glasses provide partial protection.
Although safety glasses provide eye protection against significant impact, they do not entirely protect the eyes from all airborne particles due to tiny gaps on the top and bottom of each frame. Safety glasses only cover the front and sides of the eyes.
Goggle eye glasses provide more comprehensive eye protection in a variety of work and sporting settings — they shield the eyes from all sides and include a strap to hold the goggles firmly on your face.  They also usually feature breathing or ventilation holes to help with the airflow.
The levels of comfort vary between safety goggles and safety glasses. Goggles may be cumbersome, difficult to put on and remove, and uncomfortable to wear. Safety glasses, on the other hand, are more comfortable and lightweight.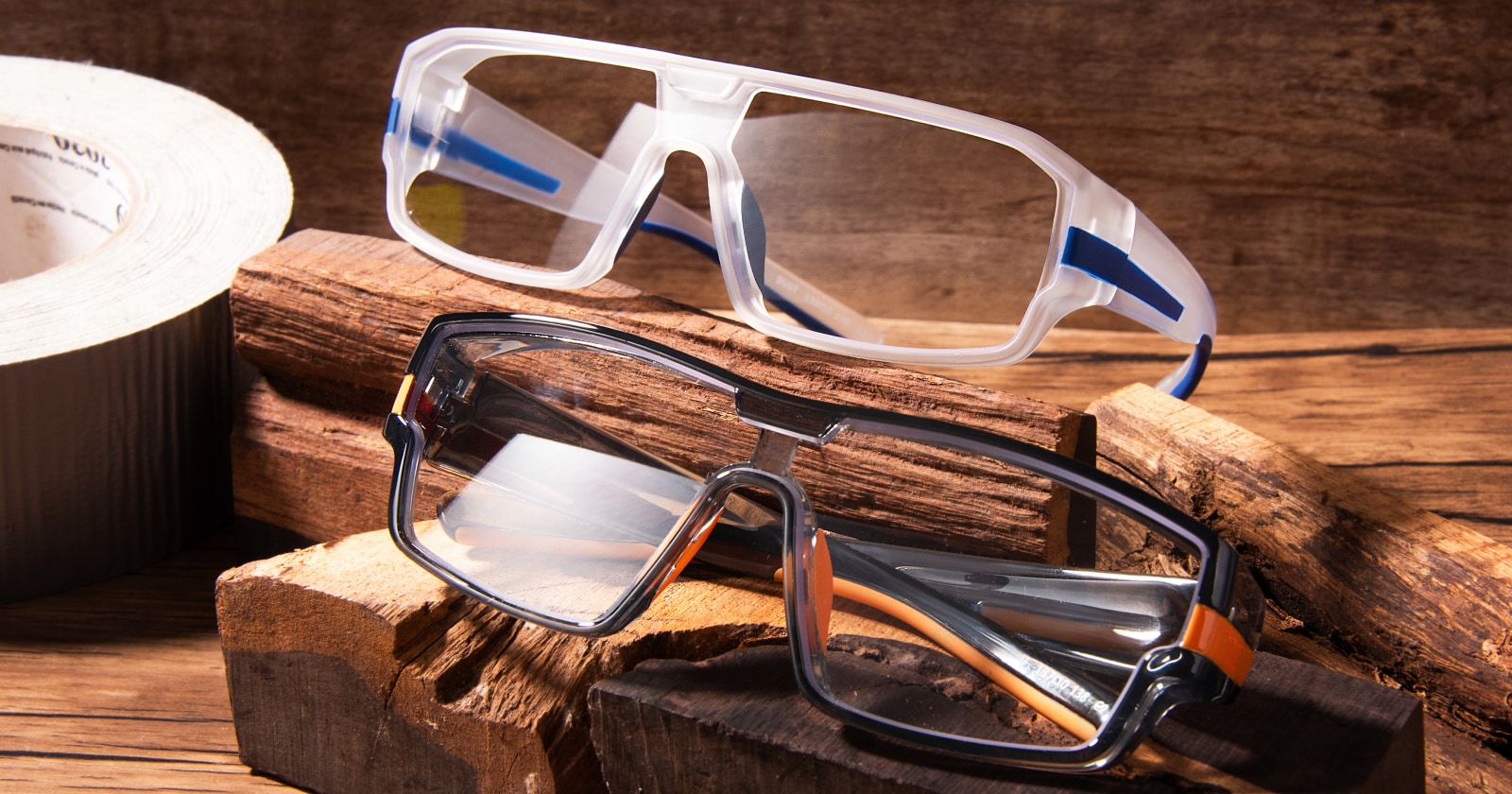 How Should Safety Goggles Fit?
When it comes to protective eyewear, the fit is everything. There should be no uncomfortable pressure points on either side of the head or behind the ears. The nosepiece should be comfortable and not pinch your nose, and you should be able to see in all directions without difficulty. The weight of your goggles should be evenly distributed between your ears and nose so that the frames sit comfortably on your face without distracting you from your tasks, and the space between the frames and your face should be no wider than the width of a pencil. Lastly, your brows and any soft tissue around them should be protected by lenses, and when you move your head from front to back and side to side your goggles should stay in place.
Remember, goggle eye glasses that fit properly help reduce injuries and enforce workplace compliance. However, poorly fitting goggles often result in workers removing them throughout the workday, exposing them to eye injuries.
What Are The Best Clear Safety Glasses?
When looking for the best clear safety glasses, here are some of the most important factors to consider:
Made of highly durable polycarbonate 

Polarized lenses 

Peripheral coverage 

Ultraviolet (UV) protection 

Scratch-resistant lenses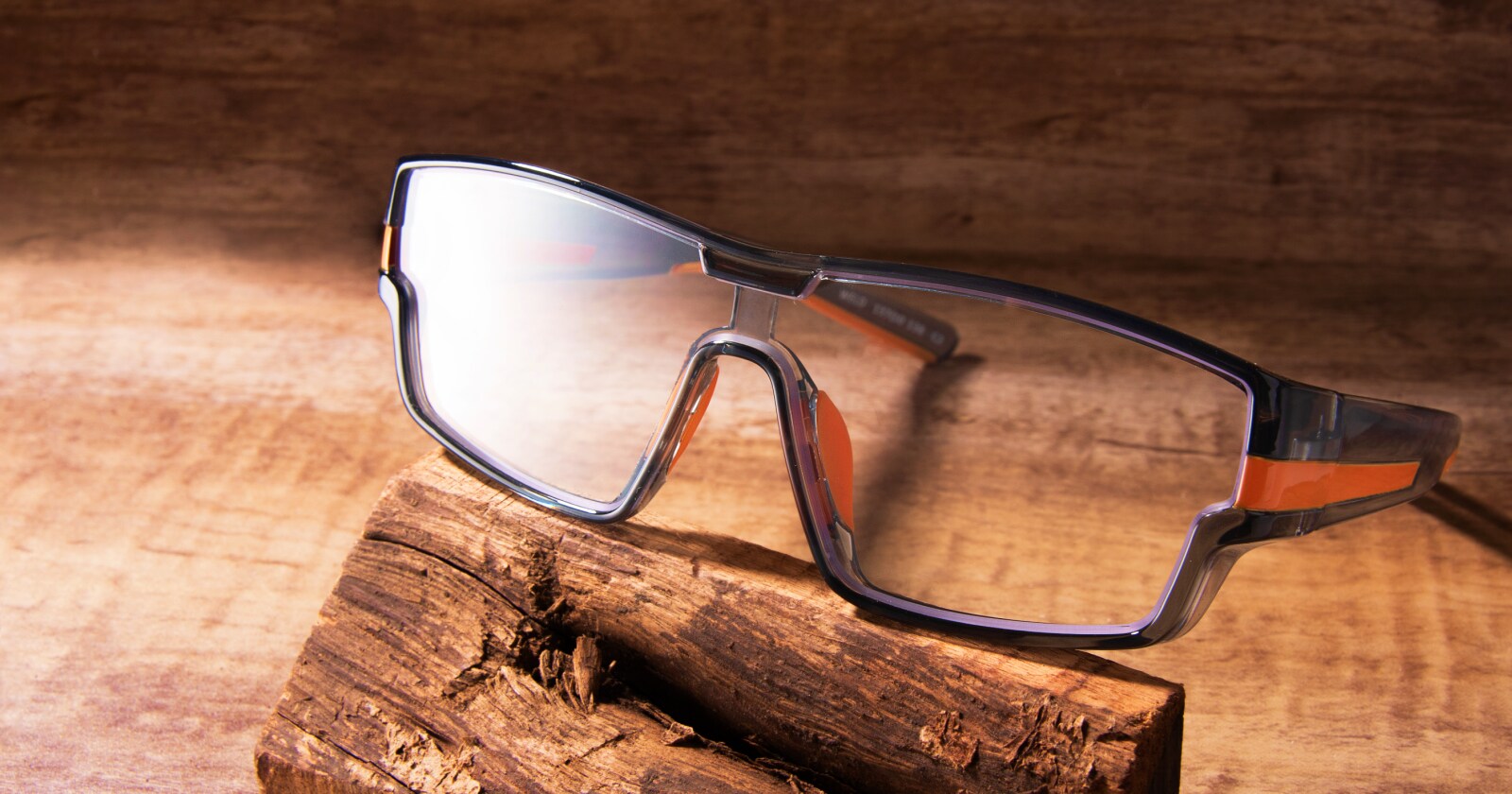 Are Goggles Good for Your Eyes?
The primary reason for wearing goggle glasses is to protect your eyes in potentially hazardous situations. It can lessen the severity or even prevent 90% of eye injuries. In fact, most eye injuries can be completely avoided by wearing goggles.
Eye injuries can happen unexpectedly in the workplace or in sports activities. This is why safety experts and eye doctors believe that wearing goggle prescription glasses is necessary. It's the primary protective tool used to shield your eyes and see your surroundings better. They form a protective seal around the eyes, preventing objects or liquids from entering under or around the goggles.
There are also some misconceptions that goggles can impair vision. This is understandable given that wearing it may cause headaches, pain, nausea, or eye fatigue in some people. However, this minor discomfort is usually just caused by a poor fit, a low-quality lens, scratched lenses, an incorrect lens tint, and an inappropriate frame size.
When Should You Replace Your Safety Goggles?
As with any quality pair of safety goggles, it's important to know when it's time to replace them. To help you decide, read on and consider the following scenarios:
You've recently started working, changed jobs, or elevated your responsibilities, which include new duties. Your old goggles might not be appropriate for the protection you require.

Your safety glasses have been damaged. If you wear your glasses for too long without replacing them, they may break and put you in danger or cause you harm.

Your safety glasses are old or worn out. It may cause the frame to become too flimsy or damaged. They're more likely to fall off at an inconvenient time, making it difficult for them to perform their job safely.

Your

prescription safety goggles

have an outdated lens prescription. 

You're having difficulty seeing clearly due to the lenses being scratched or fogged, which has impaired your clarity of vision.
Ready to explore clear safety glasses online? If this is your first time buying a pair or replacing an existing one, we understand that it can be challenging. At Eyebuydirect, we've made it easy for our customers by hand-selecting only the top-quality brands so you can stay stylish and safe while on the job. When shopping for your next pair of clear safety glasses, all of the most important factors have been taken into consideration — including price, comfort, and style.