Fashion is a game of constants. While it's true that its players are always on the lookout for the next new thing, it can't help but always return to the classics. When it comes to iconic looks, leopard sunglasses for men are in no short supply. In a world of sleek metal designs and outrageous frame shapes, these funky mens sunglasses continue to make a powerful and lasting statement.
To find an awesome selection of leopard print eyewear, all you need to do is follow your nose to Eyebuydirect. Here's one of our very best:
Tempest: Unadorned and straightforward, this timeless look is the perfect accessory for any activity and suitable for almost any aesthetic under the sun.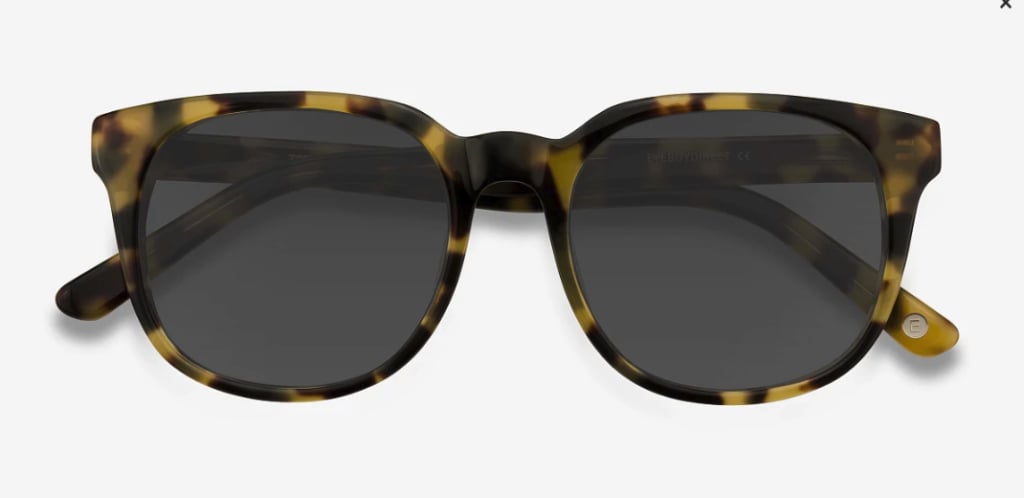 Tempest, in Leopard
Tortoiseshell vs. Leopard Sunglasses for Men  
For decades, the traditional tortoise look has reigned supreme in the world of eyewear. However, just like any great thing in fashion, there exists a counter alternative for the more discriminating eyes out there. You guessed right: Leopard sunglasses for men are the sunwear world's best kept secret.
Both tortoise and leopard sunglasses for men exude a special sense of class and coolness. However, the vibe that leopard prints exude is a little more passionate — a little more sensual. We'll spare you the analogy of leopards having sexier imagery than tortoises, but that's the short truth. For both men and women, tortoiseshell eyewear always represented a "safe" choice. Leopard, on the other hand, has always been associated with personalities that are more spontaneous and exciting.
At Eyebuydirect, you can explore a variety of leopard sunglasses for men. With a complete catalog of over 1000s of different styles, you can be certain that your next perfect pair is just around the corner. So what are you waiting for? It's time to let loose and get wild.