Wearing glasses shouldn't be an obstacle when it comes to makeup.

Whether you like a classic tortoise frame or playful florals, we got you covered. Follow our top makeup tips for glasses wearers to ensure that you always look your best.
1. Conceal
When you put on a pair of cool frames it actually draws more attention to the area around your eyes and can make dark circles and shadows more obvious. Never skimp out on a good concealer to highlight the area properly and cover any imperfections.
Try Aura in Celeste for a clean and fresh look!
2. Matte down
As glasses are in direct contact with your skin they can mess up your foundation or leave marks on your face. Using a pressed powder can help keep everything in place and also helps you look fresh through the day.
3. Curl it
To make eyes look wider and more open, an eyelash curler does the trick. It will also keep your eyelashes from brushing against the lenses of your glasses. A few strokes of mascara gives some color and tops off the look.
Pair up with Yuke in Gray!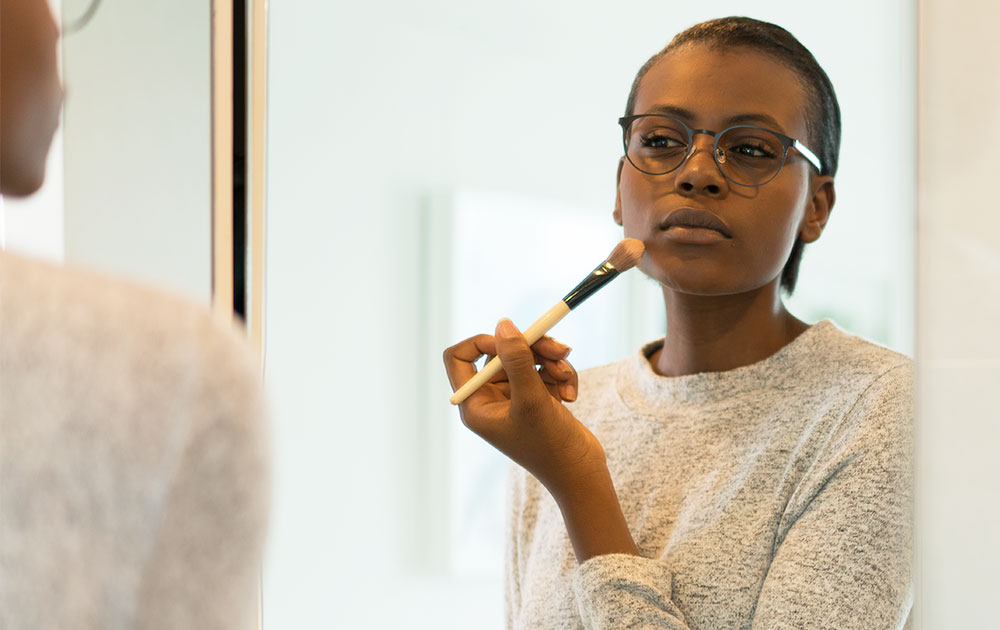 Glasses: Outline in Black/Steel
4. Make your mark
Even though glasses can help frame your face, your eyebrows will still be in focus. Tweez, brush and fill your eyebrows with a natural color to create a balance between your glasses and your face.
Symmetry in Tortoise looks great with well-groomed brows.
5. Go bold
If you're looking for an excuse to wear red lipstick at the office, here it is. Eyeglasses look great with a bold lip. Invest in a matte fuchsia for the summer to draw attention to one of your most prominent facial features while your glasses highlight your eyes.
Now that you know how to do the basics of makeup for glasses wearers, you can experiment to suit your own style! Expressing yourself through your eyewear is an important part of your personal style so be creative, switch things up and be confident.