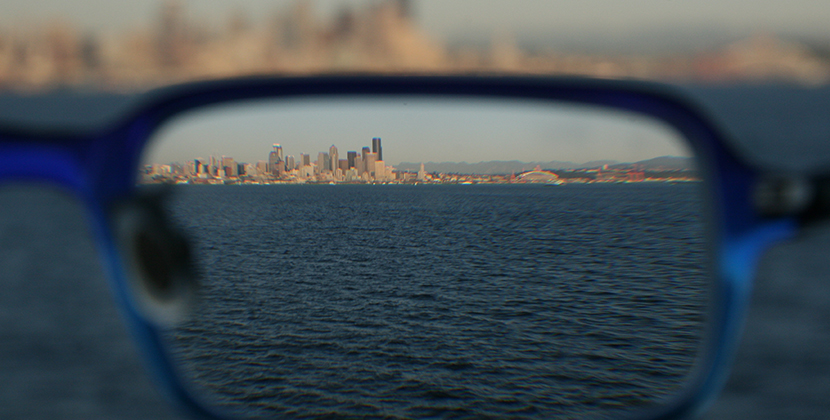 Which films do you feel have captured the essence of movies with the eyewear featured? Looking at Fashion week last week in New York has got us thinking about the effect eyewear has in movies for subsequent attention having been featured. We have taken a look at five films which capture the real essence of eyewear and we would love to know what your choices would be
1) Harry Potter
Harry Potter led a renaissance in round shaped glasses with young kids, big kids wanting to replicate the look that was minimalism in design but practicable in form and function.
2) Terminator 2
For Uber coolness, we can't look past Arnie's shades in Terminator 2. Gone was the bad boy attitude from Terminator 1 and now he was a true moral citizen so a bit of positive PR for the battle harden black shades.
3) Back to the Future 2
One of the greatest franchises ever in movie world, the Back to the Future series was one that enraptured young and old. In going into the future in the second film, Doctor Brown sported a rather snazzy pair of shades that almost personified the character of Dr Brown and helped him navigate through the traffic which took place in the skies in that era.
4) A Single Man
Tom Ford designed eyeglasses in Single Man get on our list. There wasn't a more suitable name than Colin Firth to wear suave eyewear such as what was featured in Single Man. Contemporary and striking, the eyewear was reflective of the era and brought a bit of nostalgia to the industry with similar optical lines brought out by companies feeding on the eyewear featured.
5) Top Man
Well you never thought we were going to leave out Top Gun did you? The Aviator glasses are still to this day, at the forefront of fashion in the summer. Girls 2 Women, Boys 2 Men all succumb to the look sported by Tom Cruise and how could you not. Cruise with his boyish looks, white smile epic soundtrack as backing, the only way we could get close to those attributes was to wear the look. Top Gun defined Aviator glasses and gets in on our list and not just because I happen to be listening to Take my Breath away by Berlin, honest!!!
For all the eyewear trends and style this Fall/Winter, visit eyebuydirect.com to wear the look for tomorrow.