Timeless and iconic, the little black dress is a staple piece, despite your style. But with the seasons changing, maintaining that perfect balance in your wardrobe is key. When have yin, you must have yang, or in this case, sassy and classy. Enter the little white dress, the LBD's cooler, more free-spirited sibling.
While it's definitely a seasonal choice, the versatility of the LWD makes it a necessity for a warmer weather look that can go from day to night and back again with tasteful and stylish ease. All you need to change your look are a couple essential accessories.
Classy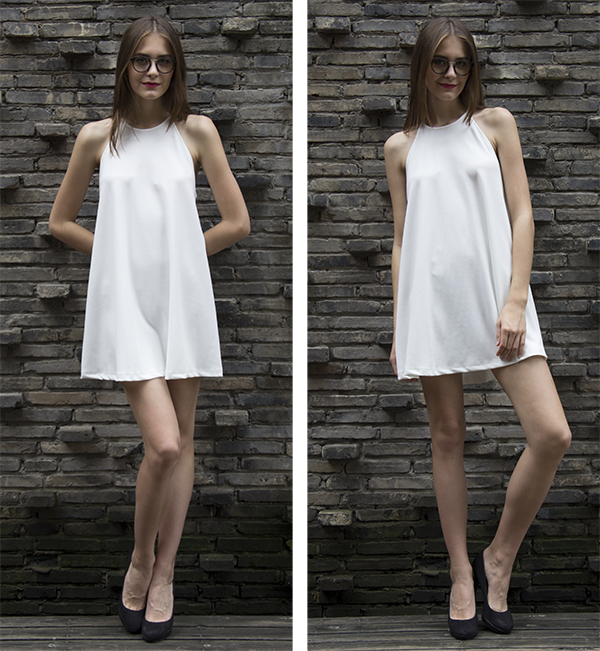 We've always been fans of the beauty found in simplicity, so all we took to create our classy look was a simple pair of black pumps. A minimalist approach to effortless elegance. If you want to add some edge to your class, buck the trend, let down your hair, and don your favorite frames.
Sassy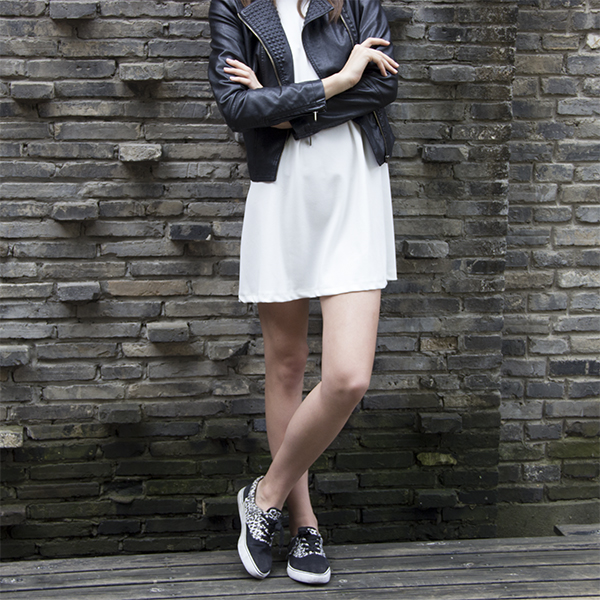 The little white dress is also perfect for a sassy pretty in punk style. Toss on a leather jacket, add some Old Skool Vans, and set the dial on your style to 11. Whether you're in the thick of the pit or center stage while belting your heart out, the spotlight will be on you.
Like the frame?
Check out Get Lucky. Japanese inspired, the round frame has a matte black finish throughout with an etched gunmetal nose bridge, giving them a sharp, clean and cool feeling. The matte black and gunmetal color scheme coupled with the sleek and slender body of the frame make them easily transitional from day to night, and give them an androgynous characteristic that works well to make the feminine lines of the LWD a tad more edgy.