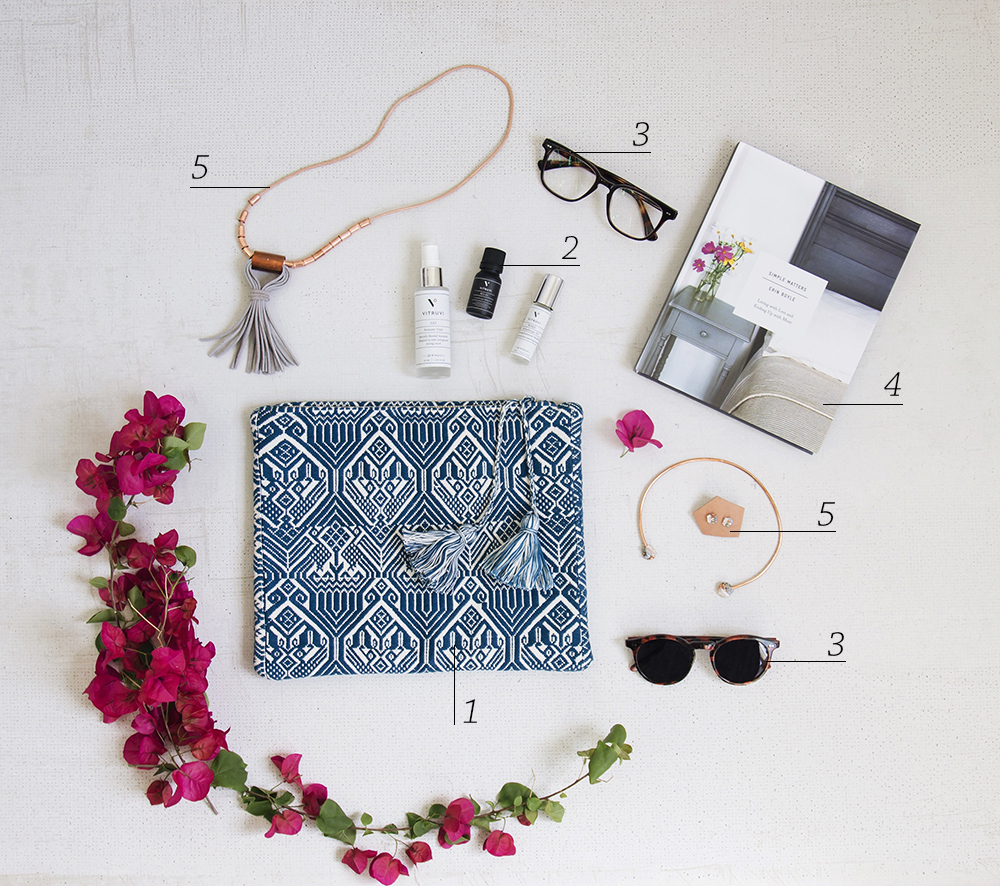 Darling Magazine recently featured x and y on their Products We Love vol.10. Well, we loved the list (and Darling) so much, we thought we'd share it with you. Check it out!
(via Darling Magazine)
Take a deep breath. Can you smell that? A slight crispness in the air, followed by a touch of jasmine that's ever so sweet after the rain. Yup. Spring is on its way, and even though we've lost an hour, we're gaining all that serotonin, vitamin D and those fresh blooms in its place.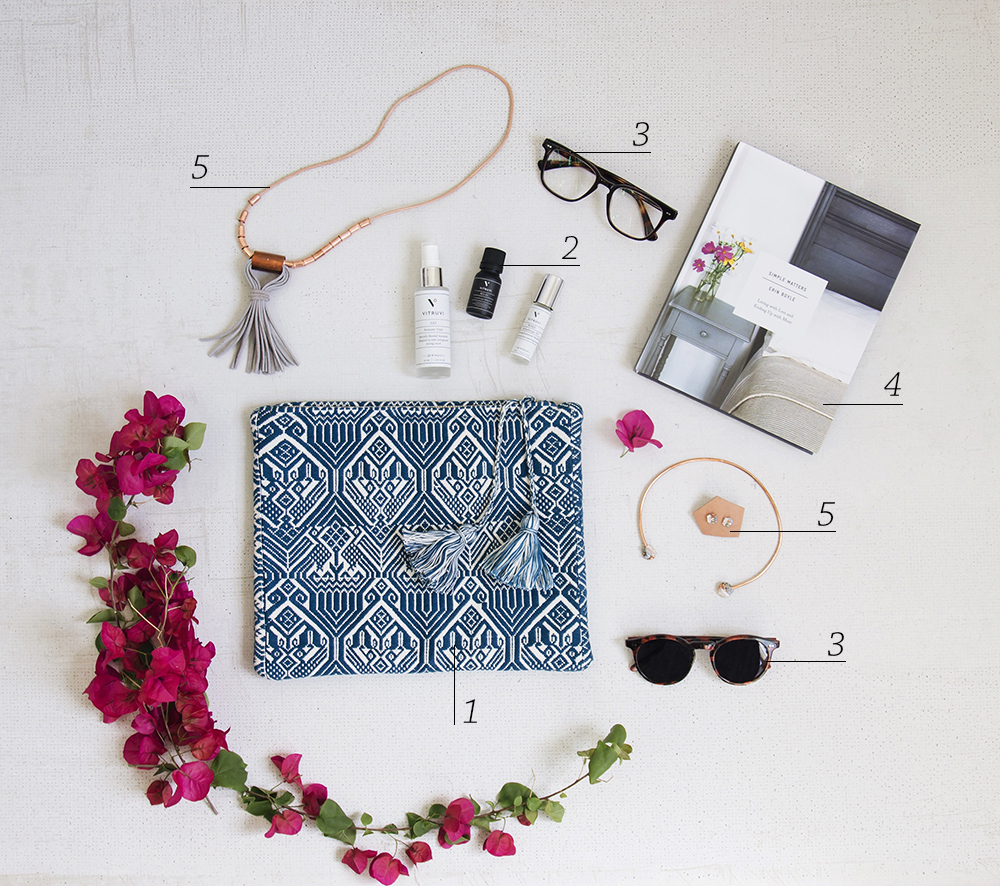 Maybe that's why we've been loving things lately that represent newness, delight and simplicity. Find out what these spring-infused products are, below.
---
1. Patterned Clutch / Ara Collective
Why we love it: Born out of a love for travel, Ara Collective pairs maker with market, curating specific collections of hand-crafted products that reflect communities all over the world. Since it can be difficult to find beautiful yet ethically-made pieces for your home, we're grateful for founder Sarah's eye. She selects each item carefully after connecting with artisans through her travels, and arranges them via color in the shop. We think this clutch is perfect for transitional spring. Throw it in a carry-on or bring out for cocktails. We love understated elegance that also has a heart for something bigger.
Find more from Ara Collective on Twitter / Instagram
2. Aromatherapy Collection / Vitruvi
Why we love it: This maker of modern aromatherapy oils caught our eye with its gorgeous branding. Then, we tried a few. Win, win, win. The Wake rollerball, with notes of jasmine, citrus and black pepper, smells exactly like a Californian morning fresh with dew. The Go Aromatic Tonic is perfect for calming jumpy nerves (on a plane or before a big meeting) and we love anything with frankincense, so the Relax diffuser oil was a no-brainer. A final win? All of Vitruvi's products are synthetic-free, made from 100% pure, natural essential oils.
Follow Vitruvi on FB / Twitter / Instagram
3. Sunglasses & Prescription Glasses / EyeBuyDirect
Why we love them:  Whether you need a prescription or just want to look like you do, EyeBuyDirect's got you covered. With dozens of great designs to choose from, EyeBuy makes it easy to select the best pair for your style, face shape, material preference and more. Simply enter or upload your prescription at checkout after you've decided on a favorite pair. (Warning: Expect indecision. So many great styles to choose from!)
Get your EyeBuy updates via FB / Twitter / Instagram
4. Book / "Simple Matters" by Erin Boyle
Why we love it:  We loved her recent post so much, we wanted more. Her book delivers. Erin Boyle is used to chronicling her adventures in minimalism over on her blog, Reading My Tea Leaves, but her new book goes a step further to detail why simple living matters and how anyone (really) can accomplish it. Offering a series of essays, tips, advice and recipes, Simple Matters is an inspiring read nothing short of a breath of fresh air. Perfect for jump-starting that spring cleaning.
Get to know Erin on her blog / FB /  Twitter / Instagram
5. Jewelry / Dear Survivor
Why we love them:  The story behind this company is just as beautiful as its creations, which are perfectly minimal, well-made and evoke the spirit of dusty warm nights in the desert. Founder Christine believes that there is a power in the consumer market to help right wrongs and be a force for good, which is why a portion of every bag, necklace or wallet sold goes back to helping trafficking survivors in California readjust to a life of hope and freedom.
Support Dear Survivor on Instagram
List via Darling Magazine
Image via Milena Mallory