In the spirit of the holiday season, we're giving away glasses from our brand new Winter Whims collection!
OK, so full disclosure, we also have our own selfish reason to celebrate. Namely, reaching 100K followers on Instagram.
It wasn't too long ago that our Instagram had a measly 70K, so this is a pretty big deal for us. Milestones like this really make you realize who you're thankful for. And for us, that's you!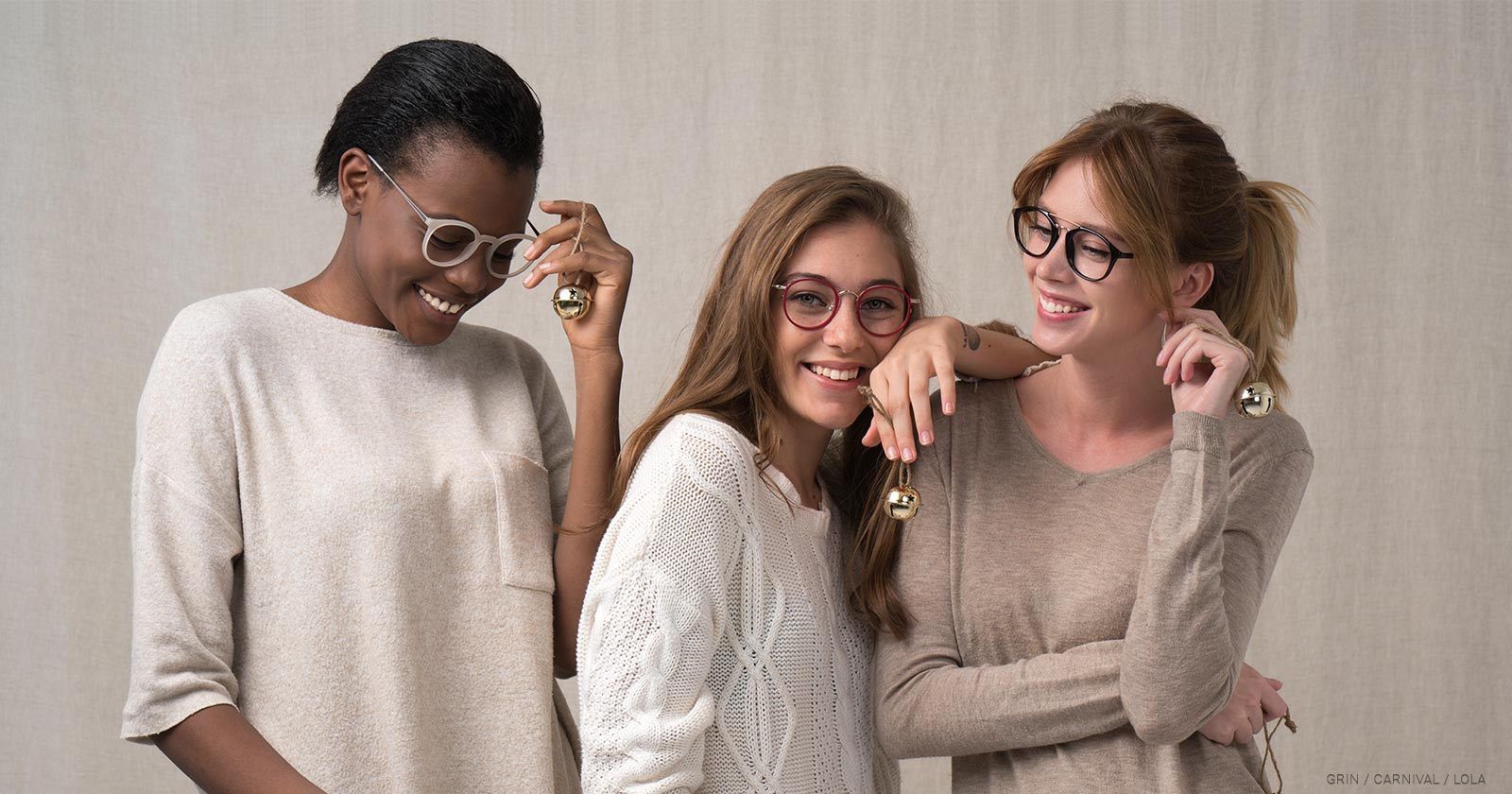 From left to right: Grin in Matte Clear, Carnival in Matte Red, and Lola in Black
GIVE THANKS, WIN FRAMES!
Take a moment to think about who you're thankful for in your life. Is it that goofy sibling of yours? A loyal friend? Maybe it's that co-worker that always helps you out in a pinch! Either way, this contest is meant for you and your bestie!
It's super easy to enter. All you need to do is follow us on Instagram, and tag a friend in a comment on our Give Thanks, Win Frames giveaway post!
The prize? Six pairs of besties will win two complete pairs of frames from our fancy new Winter Whims collection (with free shipping included)!
Here's the rules:
1) Follow us on Instagram @eyebuydirect (duh!)
2) Tag your bestie in the comments section of our 'Give Thanks, Win Frames' post
That's it! The giveaway will close on Nov 20 00:00 PST. And we'll reach out to our lucky winners by November 24. Once again, there are 12 pairs of frames for six pairs of besties up for grabs.
Pretty simple right? Anyone with an Instagram account can enter, so everyone gets a fair shot. It all starts with following our Instagram page now!
Don't forget that all of our social media channels feature the coolest exclusive deals, EBD news, updates, and more.
Show us who you're thankful for, and let the Thanksgiving games begin!