Happy World Sight Day!
For those of you who don't know, World Sight day falls on the second Thursday of October every year. The day aims to raise global awareness on blindness and vision impairment. As eyewear enthusiasts, naturally, we consider it our duty to give you the lowdown on what's happening and why you should think twice about vision.
Why is good sight important?
Do you ever have problems reading stuff up close or are things in the distance starting to look a little fuzzy? As we age it's completely normal for our eyesight to change, but the good thing is you're not alone. Approximately 285 million people worldwide live with low vision and blindness. Of these, 39 million people are blind and 246 million have moderate to severe visual impairment (MSVI). This can obviously have a huge impact on the lives of individuals who don't have good sight.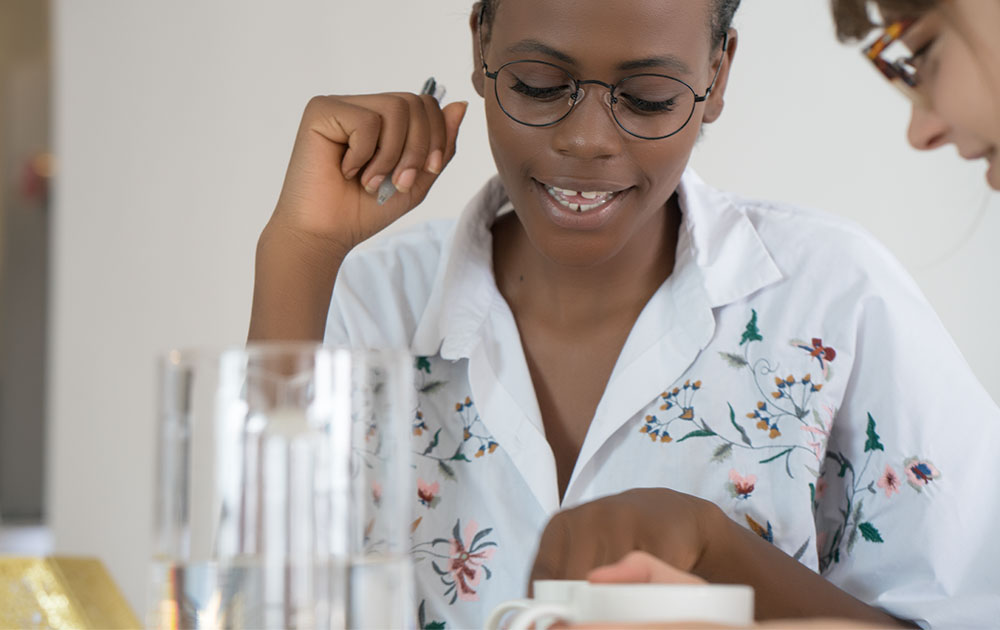 Eyeglasses – Cupertino in Black
Who is affected?
Anyone can be affected by visual impairment. However, some people are more susceptible to vision problems and others aren't fortunate enough to be able to afford the proper eyecare to help. These demographics include:
Children. An estimated 19 million children are visually impaired – this can affect their childhood and ability to learn, creating lasting implications from an easily treatable problem.
The elderly. About 65% of all people who are visually impaired are aged 50 and older, while this age group comprises only 20% of the world's population. This can isolate our elders and have a detrimental effect on time they should be enjoying with family and friends. Increasing elderly populations in many countries mean that people will be more at risk of age-related visual impairment. 
Low income countries. 90% of blind people across the globe live in low-income countries. This means they're less likely to be able to afford the help needed to correct their vision. While simple solutions do exist, without the right education and access to vision correction, sadly the vast majority of people with sight problems will go untreated.
What can we do about it?
The stats may have already made you consider your own sight, and how your life would change if you couldn't see properly. However, there is good news. 80% of visual impairment is actually readily treatable and/or preventable. Restorations of sight and blindness prevention strategies are amongst the most cost-effective interventions in health-care. If we can all keep our sight and the sight of those we care about in the forefront of our minds, we'll be on the way to raising global awareness and help with the 80% of avoidable visual impairment. The easiest way to kick-start this eyesight revolution is by getting your eyesight checked by an eye doctor and starting the conversation with your nearest and dearest about their sight.
The help you all celebrate World Sight Day, and to give you even more reason to invest in your eyesight, we're offering Free Shipping on top of our BOGO offer for today only! There's now even less reason to not focus on your eyesight and grab yourself a fancy new pair of glasses.
This year too, IAPB and Bayer are encouraging amateur and professional photographers from around the world to take part in an international photography competition with the theme, 'Make Vision Count'.  Send us your pictures with the hashtag #MakeVisionCount by 12th October 2017. For more details visit http://photocomp.iapb.org
Get involved, help us spread awareness, educate those around you and together we can help tackle visual impairment and blindness not just for ourselves but for us all as a global community.
Spread the word,
Tom