Hi guys!
My  name is Hanna Montazami (@hannamontazami) and I'm a fashion, travel, and lifestyle blogger based in Los Angeles.
I recently went to Coachella this past weekend, and I wanted to share my festival looks with you here to give you guys a little bit of inspiration on how to style your EyeBuyDirect sunnies festival style!
The sunnies I chose to bring were the Lulu, Ethereal and Solstice styles.
My first look was this all-black sun and stars one  piece from Soluna Swim, that I paired with my B-Low the Belt 'Barcelona' belt for a little extra flare. I chose heavy silver and gold jewelry to add to the look, and to match perfectly with my 'LULU' sunnies. This  was my most edgy look that weekend. Once the sun went down I put on some black denim shorts and a black denim jacket… the wind at night is no joke!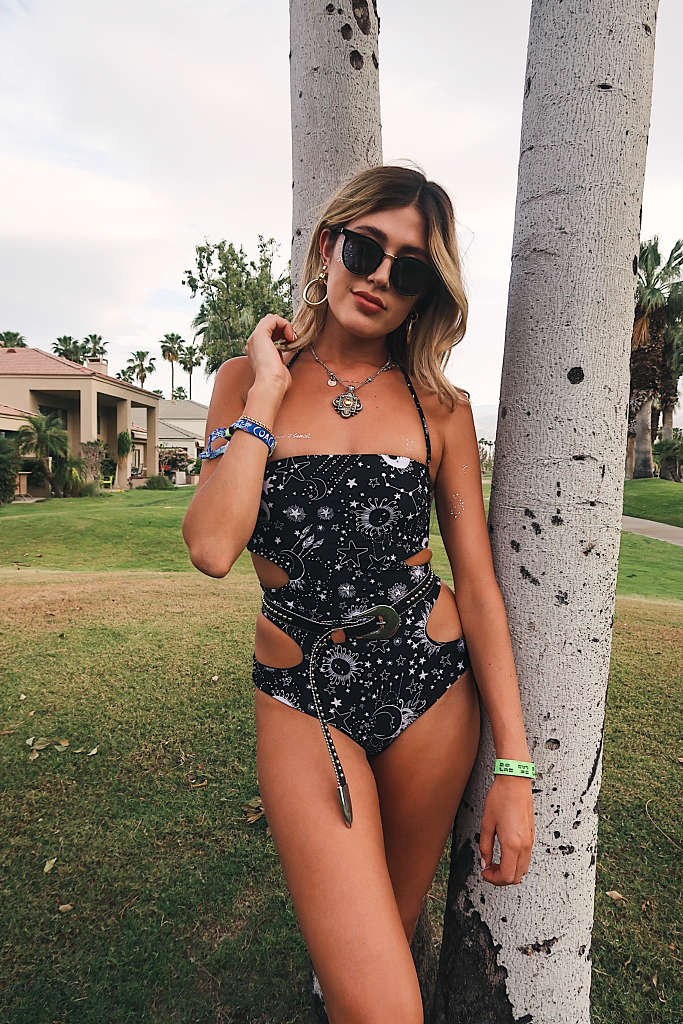 Lulu, in Black
Edgy one day,  girly the next. That's  exactly how I dress in  my everyday life, so naturally  I switched it up during this weekend too! Here I paired my pink and white striped two piece set from Skylar + Madison with my 'Ethereal'  sunnies in champagne. I  love  how the  darker lenses  contrast with the  lighter frames, and  the unisex style off  set the girly outfit. We  all need a little balance!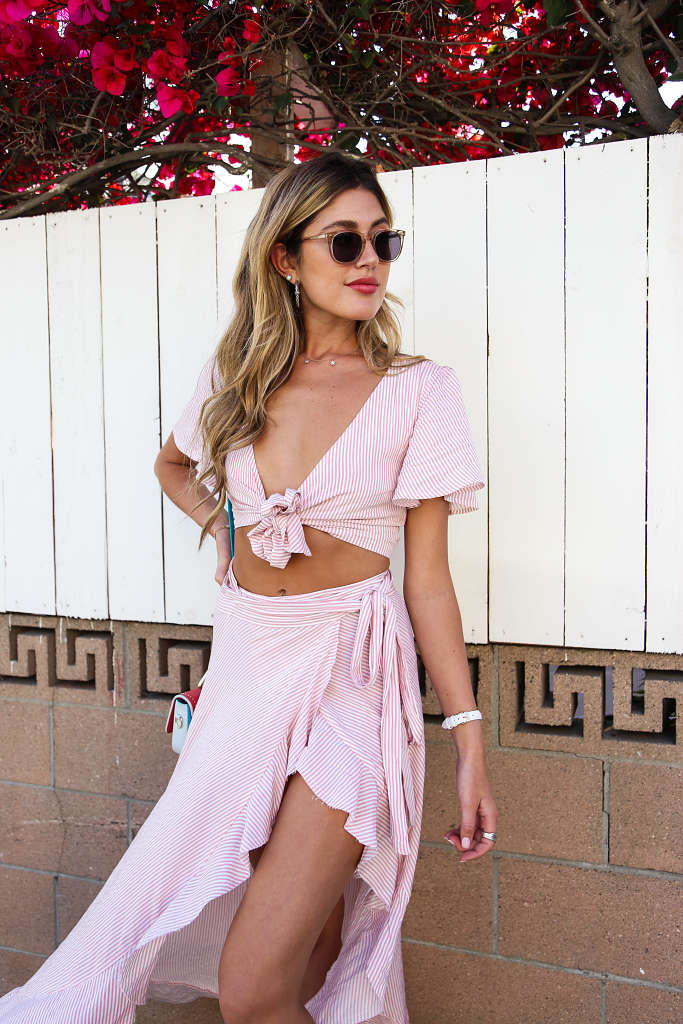 Ethereal, in Champagne
It's not a  festival without some  round 70's style  sunglasses… or at  least I think so! That's  why I paired my 'Solstice'  clear pink frames with my creme embroidered lace duster from my own  clothing line, Montazami Brand. I saved  this look for Sunday, so my sister and  I could match! I layered on the glitter on the corners of my eyes, and put just enough so you could see it even when my sunnies were on.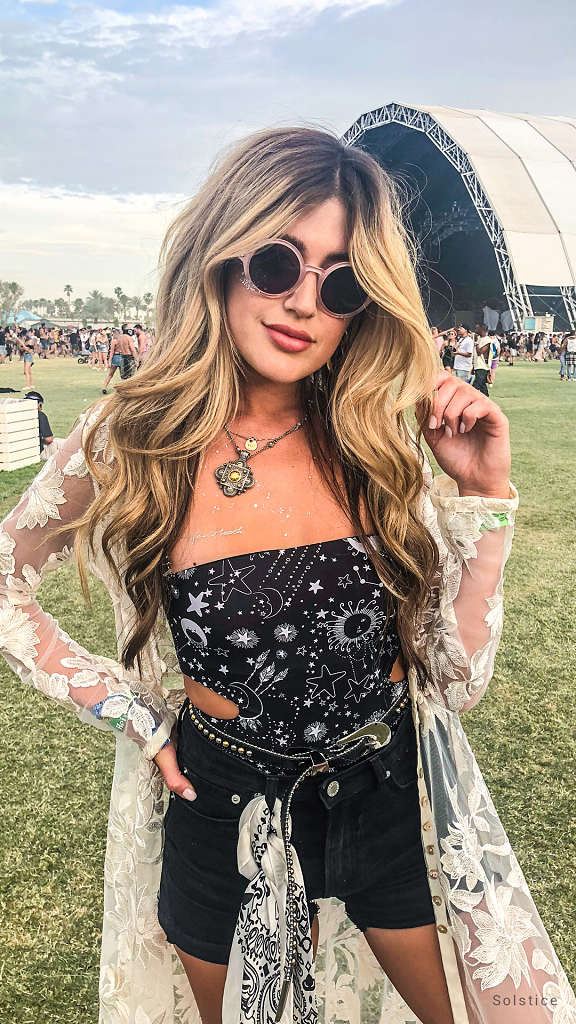 Solstice, in Pink Clear
All in all, here are some must-know festival tips!
•  Bring an extra pair in your backpack in case you want to change up the look a bit in between all of the photos!
•  This is the time to wear sunnies you wouldn't normally wear in your everyday life…  step outside of your comfort zone with EyeBuyDirect's collection!
•  NEVER  forget your sunnies at home! It's bright, and you'll be missing one of the key accessories to a complete festival look 🙂
xx  Hanna