So you want to rock a pair of funky eyeglasses. That's neat and all, but are you certain that you have what it takes? Do you think you have the posture, the persona, and the sheer panache for it? Funky eyeglasses require a certain kind of funky outlook on life — and If you don't have the spirit for it, you'll come off looking ungenuine. Well, the fact that you're even reading this article means that you've got the audacity to try them out… So let's cut to the chase and get started with some of the quirkiest and cool pairs Eyebuydirect has to offer.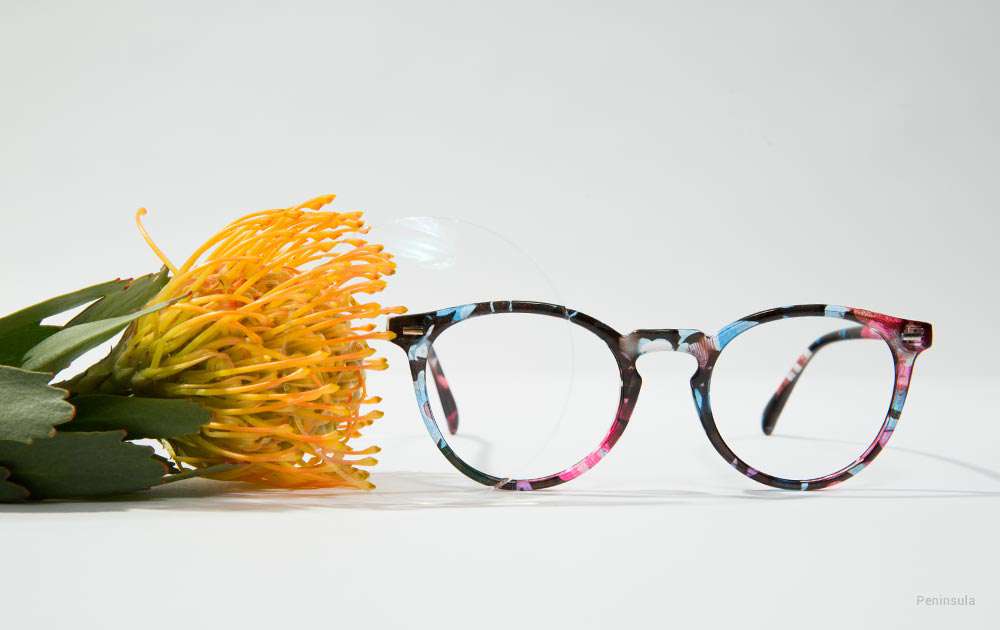 Peninsula, in Blue Floral
The Funky Eyeglasses Trap
When some people envision the word "funky eyeglasses", what pops into their head is usually something completely overblown and intense. In reality, if you saw someone wearing fuzzy leopard cat eye glasses they'd probably look more like a fashion faux pas than someone remotely fashionable.
That's why Eyebuydirect's funky eyeglasses are more refined in style. Instead of making you look like you're wearing a cheap halloween costume, our selection of groovy-looking frames are a lot more sleek.  
Feel Fresh with these Funky Eyeglasses
Yuke is inspired by the modern Japanese fashion scene's most recent trends. With its measured use of acetate and metal, it's clear that Yuke's design is powered by the concept of fusion. What exactly makes this oh-so-subtle cat eye frame so good and stylish? Despite the understated colors that it comes in (gray and slate), it carries huge personality with its frame structure alone.
Next on the list is Peninsula: a groovy floral frame that's covered in petal patterns from head to toe. In blue floral, these funky eyeglasses are more mellow and chill than ever. In red floral, Peninsula becomes an energetic and fun addition to any outfit. Last but not least, the keyhole nose bridge is just icing on the cake. Talk about flower power.
Last but not least, Charlotte in purple takes our number one spot for our most fabulously funky eyeglasses. This statement making cat eye frame comes in dark purple and tortoise. At first glance, Charlotte's charm comes from its perfect blend of mysteriousness and sophistication. This full plastic horn shaped frame boasts a subtle cat eye shape and a rich dark tortoise finish throughout.  The best part? The flexible spring hinges make this look both convenient and fashionable.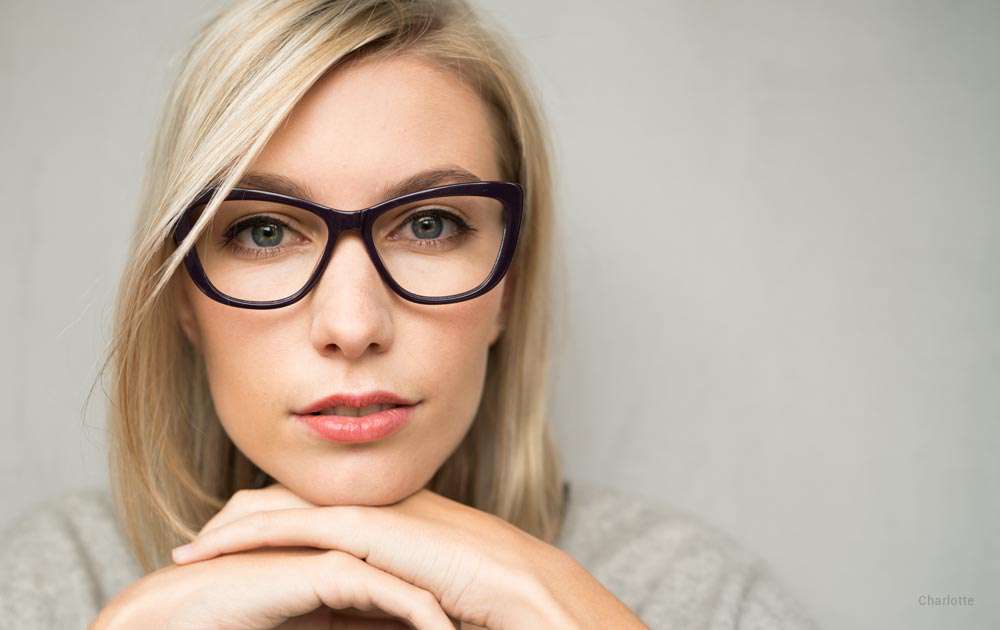 Charlotte, in Dark Purple
Finding Your Very Own Funky Eyeglasses
At the end of the day, funk is what you make of it. Eyeglasses play a huge role in how well it the overall aesthetic plays into your outfit, so be sure to settle only for the best. Remember: Eyebuydirect's massive catalog of over a thousand glasses encompass a huge range of different vibes and styles, so don't forget to check it out here. After all, who knows — you might just find your very own perfect pair.