I

t's January.
The holidays are a distant memory and the happy moments we shared go hand in hand with our favorite jeans that definitely weren't this tight in December. This time of year it's typical to look towards the year ahead and make the changes we think will give us the best possible start. Some of us have made various resolutions here at the EBD office, like losing some extra lbs. or committing to a 'dry January'.
A favorite resolution at EBD HQ is to take style more seriously in 2017. Don't get us wrong, everyone loves getting into pajamas at the end of a long day and watching too much Netflix. However, our budding Graphic Designer, Steph, has made the promise of looking and feeling her best every day. Having already purchased an emerald faux fur scarf to stave off the cold with a chic twist, she's now on the hunt for the perfect frames to go with her new style-centric choices.
Tortoise Eyeglasses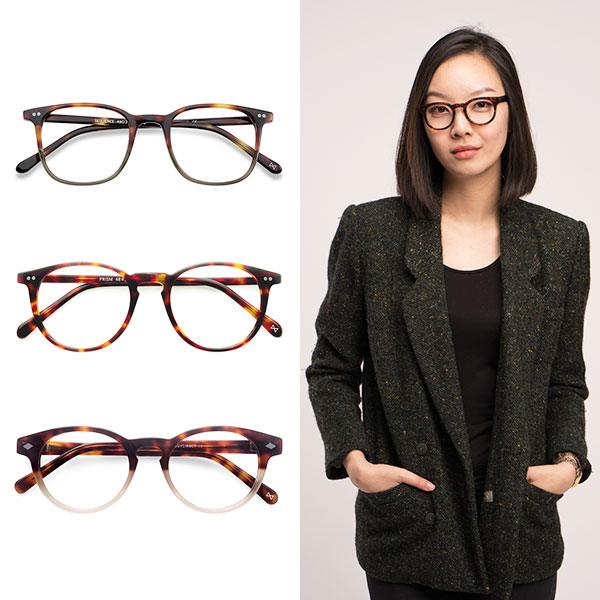 (Image: Sequence, Prism & Concept Eyeglasses)
The timeless staple for any glasses wearer. They match a multitude of outfits. They look great on everyone. You need a pair. Maybe two. Simple.
Rimless Eyeglasses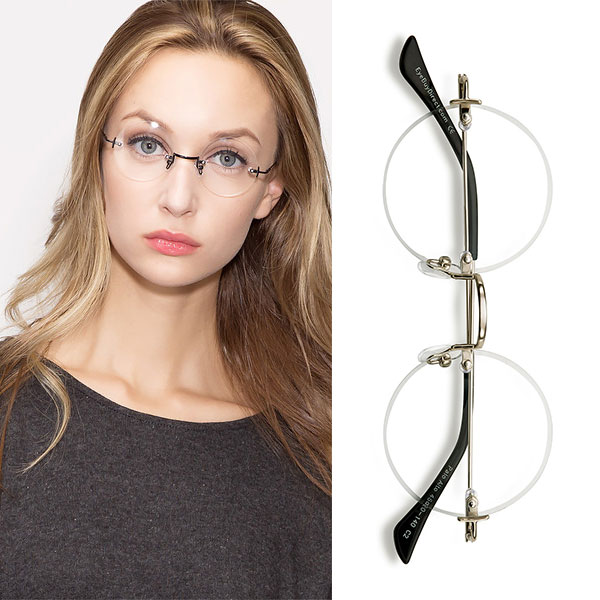 (Image: Pale Alto Eyeglasses)
Something subtle, yet stylish to change up your look? A contemporary twist on a classic? Modern rimless styles are the frames for you.
Pink Eyeglasses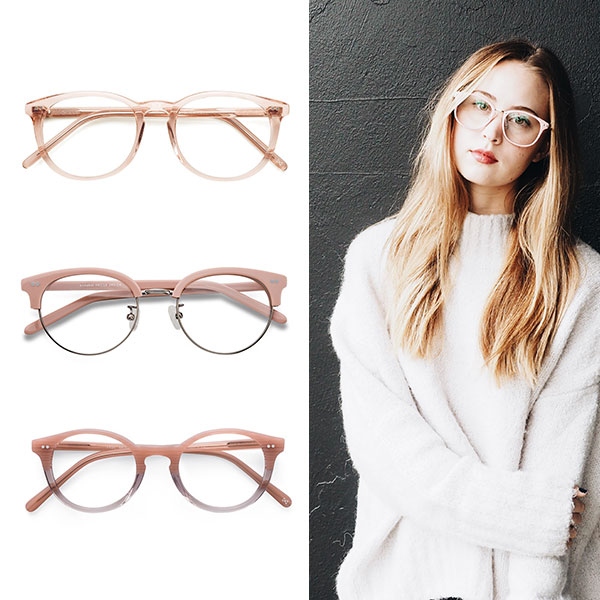 (Image: Aura, Fade & Annabel Eyeglasses)
Feeling feminine? Want the perfect pair to brighten up the January blues? Something fancy for Valentine's Day? Our selection of pink frames are a win-win.
If you're thinking new glasses are looking good but you don't need prescription lenses, we have just the thing! Everyone can (and probably should) treat themselves to a pair of our Digital Protection Glasses. Any EyeBuyDirect frame can be used with Digital Protection Lenses to protect your eyes from the light emitted by digital devices. They reduce eyestrain, help you sleep better and can give you a boost of confidence in the new year. Why don't you have a pair already?
Whatever your resolutions are this year, a simple and stylish pledge (which you can actually stick to!) is to invest in some new fashion eyewear. With over 1000 styles starting from $6, there really is no excuse to not look and feel your best every day in 2017.
Happy New Year,
Tom