London is Calling… Your Royal Invitation Awaits!
Come join EyeBuyDirect as we celebrate one of 2018's biggest celebrity events: The royal wedding of Prince Harry and Meghan Markle!
Now, as we're sure you all know, this month's royal wedding is gearing up to be an unforgettable event. But what exactly does an event so spectacular entail? Flowers, of course!
To kick off the Royal festivities the right way, we're rolling out a whole menagerie of our very own blooming floral frames — so buckle up, and hold on to your teacups!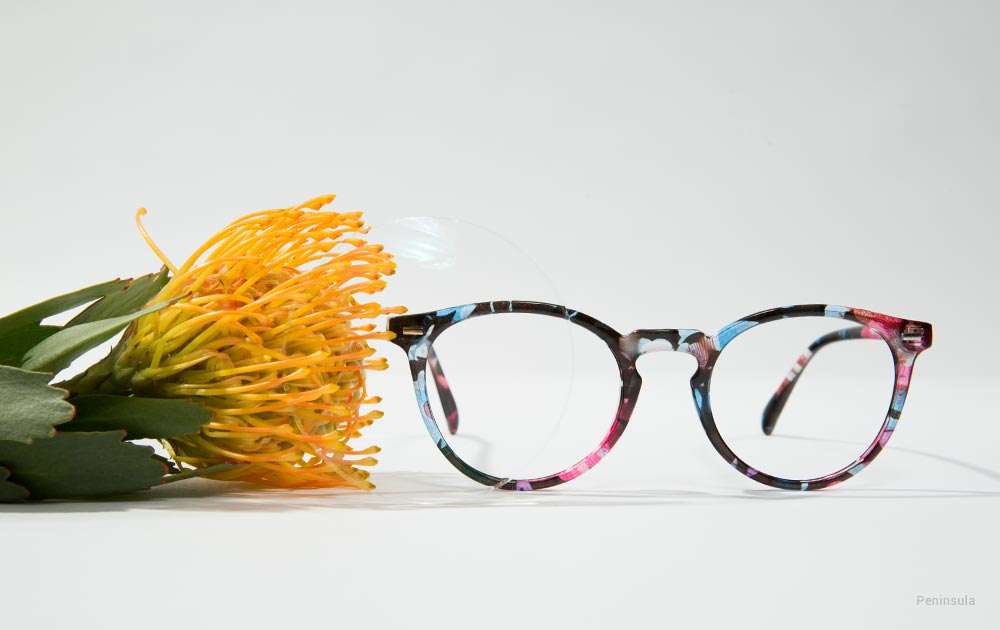 Peninsula, in Blue Floral
$15 – Peninsula in Blue Floral
Our first floral frame comes in the form of Muse, a sleek design that keeps things classy and subtly sweet. The combination of pink and blue floral patterns is so eye catching and elegant, it'll make you feel like you're halfway to royalty already!  
Blossom, in Floral Gold
$19 – Blossom in Floral Gold
When it comes to floral frames, Blossom is as classy as it gets. This look is so timelessly sophisticated, we'd wager even the lovely Queen Elizabeth II would be charmed by them. This particular style comes in both Floral Silver and Gold Floral finishes, so you can even switch between the two if you consider yourself fashion royalty.
Phantasm, in Speckled Rose
$42 – Phantasm in Speckled Rose
Floral frames are almost as diverse as the fauna they're named after. Phantasm in Speckled Rose proves that by bringing an edgier, more subdued look to the tea party. This mellowed out red hue is perfect for setting a strong and striking first impression, and is guaranteed to match any occasion.   
We hope you enjoyed this little run-down of our brightest floral frames! At EyeBuyDirect, we love to keep our eyewear fresh and current by drawing inspiration from the positive things happening in the world. The royal wedding is no exception! Be sure to tune into this once-in-a-decade event, and grab some lovely floral frames while you're at it.
Keep on blooming,
EyeBuyDirect